Homogeneous mixtures - Efficient and in top quality!
The challenges in the production of granules are optimal API distribution and homogeneity with short mixing times. With the right tool, the grain spectrum can be controlled in a targeted manner and even products with poor pourability can be optimally mixed and granulated. In addition, the scale-up process can be crucial to produce results of the targeted quality. The key here is to make the right calculations and understand how changes in size affect a range of physical and chemical phenomena.
You define the quality - We define the best solution
To support you with these challenges, DIOSNA experts use their know-how to design high-end granulation technologies to simplify the development and production of uniform particles with medium to high density in exact the quality you require it. Our team of experts is here to support you with your products and your process.
Your benefits:
Homogenous granules in reproducible quality
Perfect API distribution
High quality granules production by integrated process solutions
Easy scale-up with systems from laboratory to pilot to production scale
Automated processes including easy cleaning and product transfer
Besides the high-shear mixer-granulators our granulation experts also provide solutions for the entire production process from the powder to the finished tablet. In this way, you can produce homogeneous granules with the best API distribution from laboratory to production.
Get expert advice
High-shear granulation
We have a range of high-shear mixer-granulators for dry and wet granulation using the high-shear process. With a granulation system from DIOSNA, you benefit from a high degree of flexibility, whether in the laboratory, technical center or production. The basis for our constructions is the scale-up to larger pharmaceutical mixers and the ergonomic GMP-compliant design.
Learn about the benefits now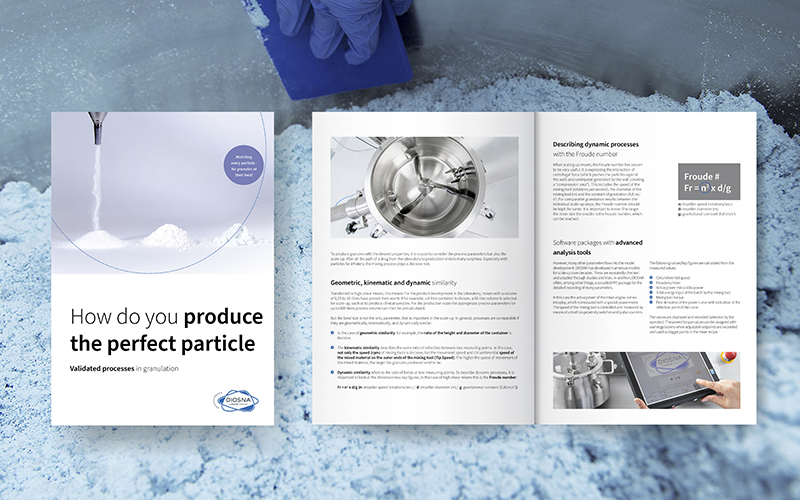 Whitepaper download
Download our whitepaper with entire expert knowledge for free.
Simply fill out the contact form and submit. After submitting the form, the whitepaper is available for download.
Get whitepaper!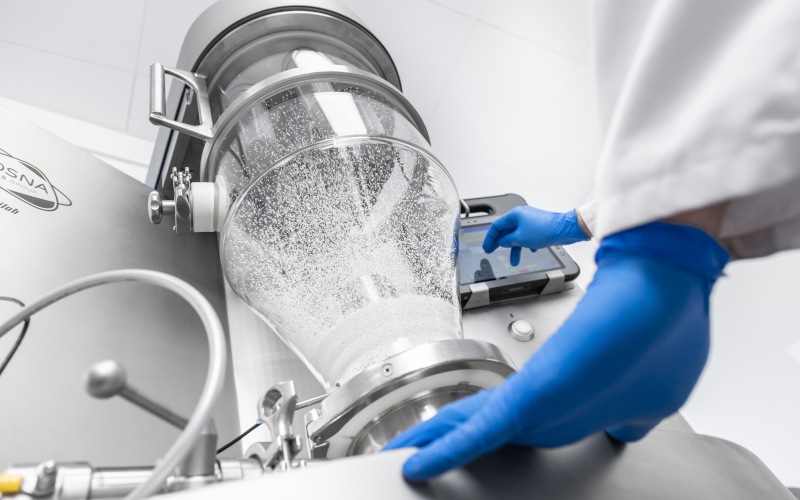 Further technologies in our portfolio
In addition to high-shear mixers, our portfolio also includes fluidized bed systems as solutions for laboratory, pilot and production. The fluid bed processors also combine the processes of drying, agglomeration and coating in one system, which has a positive effect on your operation in many ways. Increased profitability with less space required at the same time.
Get in touch