High-quality fermenters
for every need
Diosna - for over 135 years our name has stood for the highest quality. Today, our company focuses on the pharmaceutical, cosmetics and food industries. The broad spectrum of our DIOSNA pharmaceutical equipment ranges from laboratory machines for formulation development to machines for process development and clinical sample production to equipment and plant systems for production. While our pharmaceutical machines, such as the P and P/VAC series, are designed for mixing and granulating, machines such as the modular laboratory systems of the Rapid Change series (RC) MINILAB RC and MIDILAB RC ensure drying, agglomeration and coating of solids. The CCS RC series brings this modularity to production scale. We are also qualified in the field of containment applications. Many national and international manufacturers rely on our individual solutions, our process know-how, our quality and our service.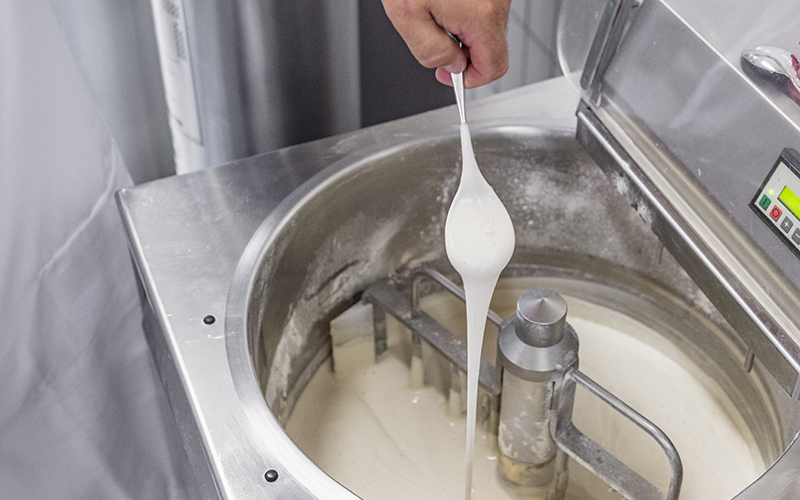 Sourdough systems and standard systems for your business
In addition to the above products, we also offer the Ecoline aroma system and storage container. The three-walled aroma system Ecoline is suitable for 100-500 kg of thermally guided pre-dough. In the AromaStück®, grain milling products are heated together with water and the starter DIOStart aroma. After a defined development time, a variety of aroma components and natural maltose form for a distinctive flavour profile. The A 300 and 500 H Comfort Ecoline have a powerful pump for dosing out, as does the A 500 K Comfort Ecoline, which completes the Ecoline aroma systems as a cooling and storage unit. The Ecoline transport and storage container rounds off the product range. It enables easy capacity expansion for all flowable pre-doughs and is thus the solution for your capacity bottlenecks. Click on the images for more details
learn more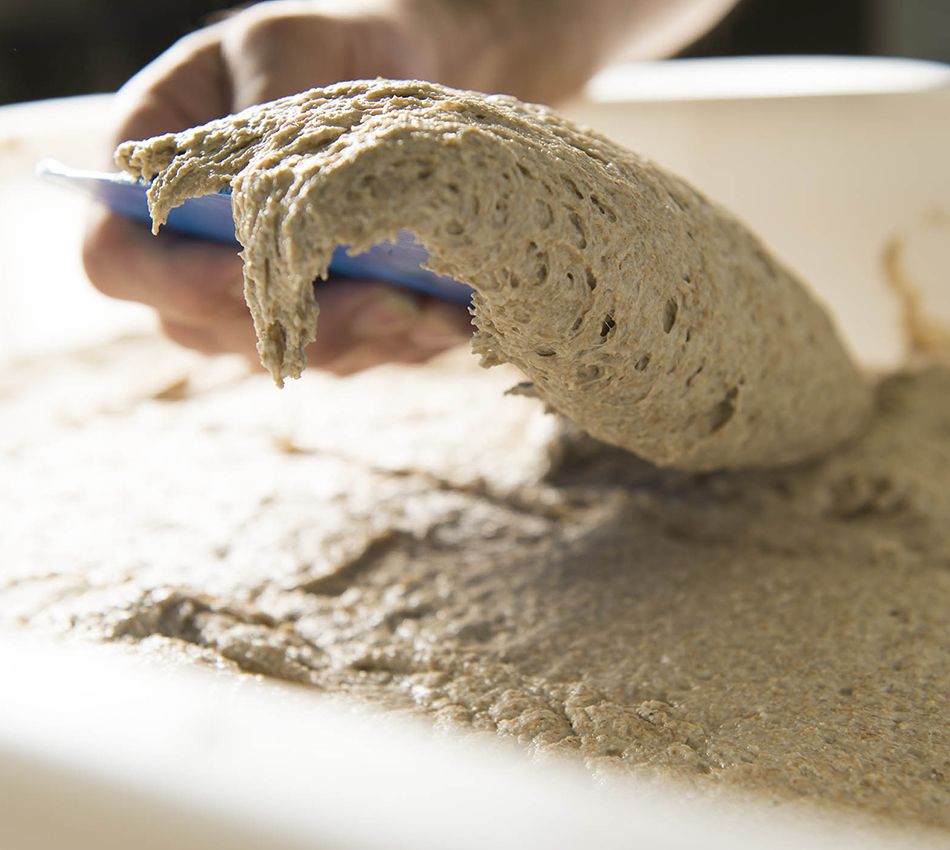 Pre-dough systems - Fully automatic product control
Another highlight of our product range are the fully automatic pre-dough systems. These include the Aroma Multiline, the Multiline for rye, wheat and pregelatinised pieces, the Aroma Systemline and the system for continuous pre-dough production. The pre-dough systems have in common that they feature optimised process control for constant quality. You decide which capacity you need. Thanks to variable fermentation times and flexible stirring intervals, specially selected guides can be set up, even completely different pre-doughs.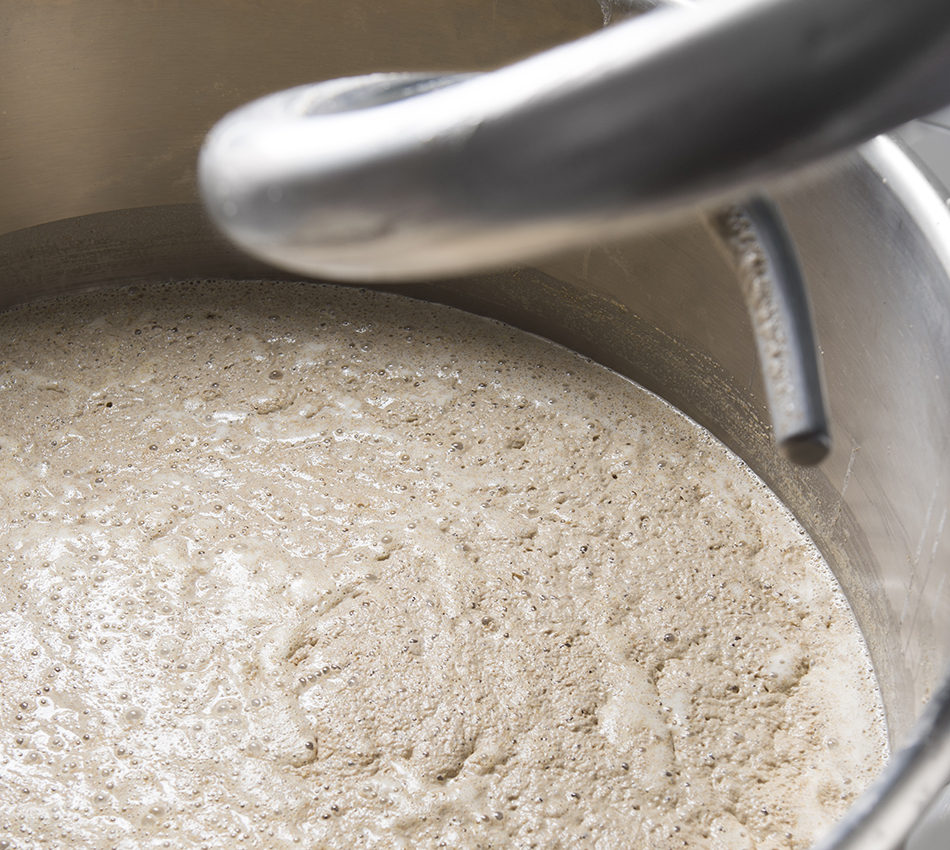 Capacities of the fully automatic pre-dough plants
The Aroma Multiline and Aroma Systemline are available with 500 or 1000 kg capacity at a flour:water ratio of 1:2 depending on the raw materials and processes used. The Multiline for rye, wheat and swelling piece can be purchased with up to 1400, 2800 or 4100 l capacity at a flour:water ratio of 1:1 to 1:1.5 (swelling piece at a flour:water ratio of 1:2). The sourdough systems for regular pre-dough production, on the other hand, are individually configured with 1,400 to 17,200 l capacity per fermenter at a flour:water ratio of 1:1 to 1:1.2. This includes fermenters for production, maturing and storage, which are interconnected by a piping system. Depending on the requirement profile, a separate starter fermenter is available for the production of starter for rye or wheat sour.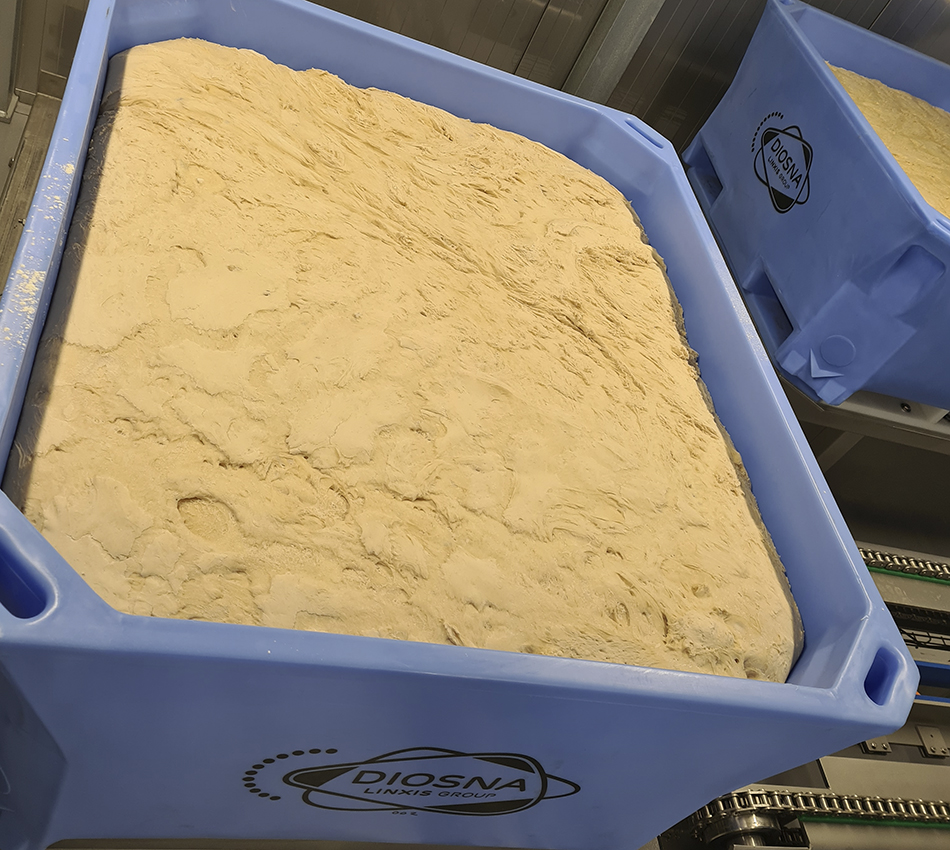 Pre-dough plants for rye
The Ecoline rye plant for 300-600 kg sourdough enables the safe production of single- and multi-stage rye sourdoughs. The outstanding feature of the DoughExperts rye plant is the anchor agitator with wall and floor scraper. The Compactline rye plant also offers many advantages. This compact plant with cooling or temperature control for all rye sourdoughs ≥ TA 220 is available with a net capacity of 650 l - corresponding to about 500 kg of sourdough. Plant variants of the DoughExperts rye plant with temperature control unit and frequency converter make a completely flexible production of rye sourdoughs with variable temperature control, individual stirring speeds or rest periods possible. The anchor agitator ensures rapid mixing and optimum temperature control through wall scrapers. Take a look at the Ecoline bread fermentation system (for 200-1000 kg sourdough). Its special feature is a robust knife agitator for crushing whole loaves of bread. With this process, surplus bread becomes tomorrow's valuable raw material, which is beneficial both in terms of quality and business management. After 42 hours of maturing, the bread fermentation is soured, which means it can be used as sourdough for another week without being cooled.