Coater from DIOSNA for
excellent product quality
Flexibility and functionality with reduced process times and first-class coating results at the same time. With DIOSNA coaters, our customers not only achieve increased economic efficiency, but also the best possible quality. Our broad product portfolio contains compact laboratory equipment and pilot machines, so you get the ideal solution for your requirements. As PharmaExperts, we provide you with highly developed coating technology and rely on over 130 years of know-how in the field of pharmaceuticals. Based in Osnabrück, Germany, and involved in the manufacture of agricultural and domestic machinery since 1885, DIOSNA is constantly developing its systems and equipment for the food, chemical and pharmaceutical industries. Find out more about our coating systems and coaters now.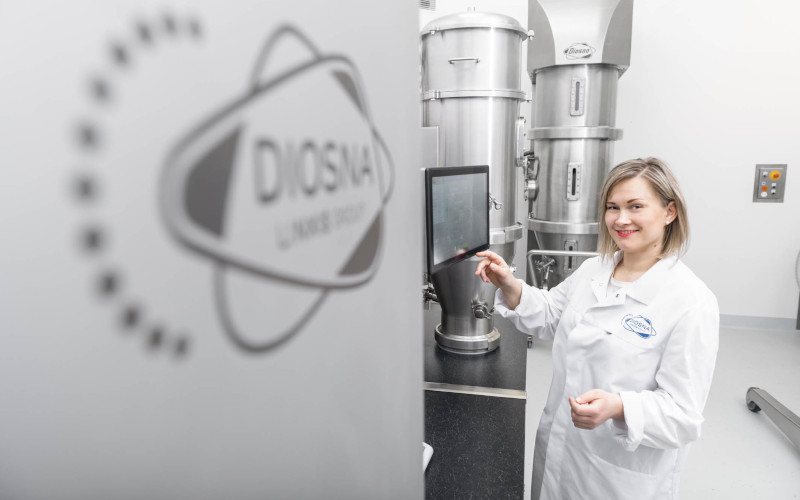 Many technologies, one system:
Our coaters
From laboratory to pilot scale: the coating of tablets and other pharmaceutical products is tied to a development process that is as smooth and efficient as possible with DIOSNA's solutions. While our compact tabletop units, such as the MINILAB RC that are ideal for research our MIdilab RC can be used for pilot scales. All coaters are optimised for short process times and excellent results, with easy handling from cleaning to maintenance equally given. In addition, further options offer the possibility to customise the coating systems.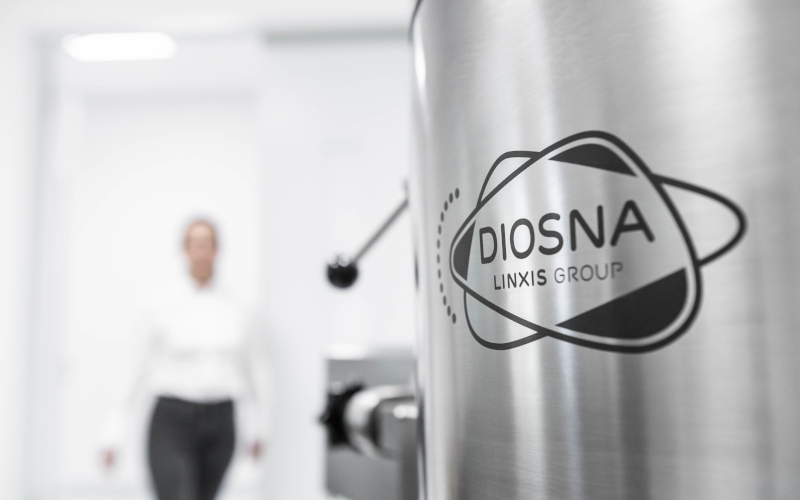 Flexible batches with the
MIDILAB RC tablet coater
Are you interested in a larger unit? With the mobile MIDILAB RC, which can be used as a sugar and film coater, you get an extremely functional solution. The system is an all-in-one unit, as all aggregates such as air conditioner, heater and fan are integrated. The MIDILAB RC has a generous work surface; it is operated via a swivelling and tilting touch screen integrated in a stainless steel housing. Just like its smaller counterpart, the MIDILAB RC scores with easy cleaning and simple, tool-free disassembly of the individual parts. A major difference to the MINILAB RC is the significantly increased batch range, which extends from 2 to 16 kg. Advantages of the machine are a swing-open front door with a large inspection glass, an individual adjustment of the coating arm to the drum size as well as a nozzle with cleaning needle. Thanks to the mobile design and the ability to switch between a fluid-bed and a coater module, the MIDILAB RC offers effective and versatile use.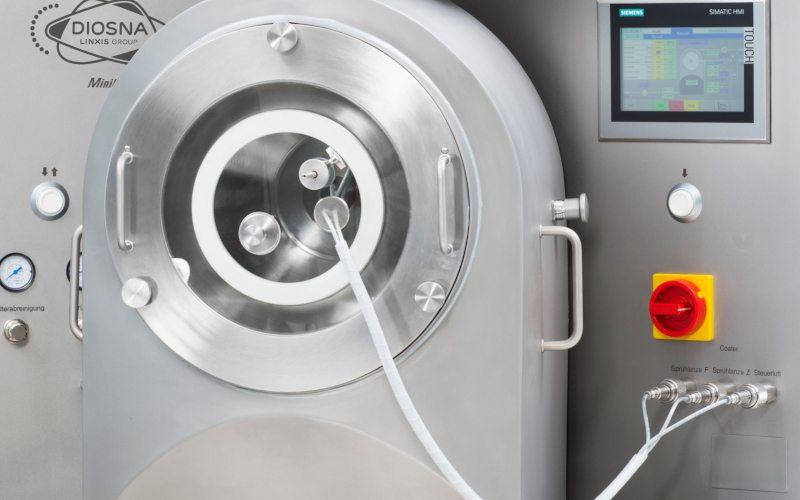 Why actually coating?
Our DIOSNA coating systems and equipment are versatile and can be used in pharmacy and the medical sector. Coating is an indispensable component in the process and production of tablets and medicines. Many customers ask themselves whether tablets can be sold without the thin coating? In fact, the process is indispensable for several reasons. On the one hand, coating guarantees the stability and reliability of the tablet. After coating, it is not only protected from moisture and the escape of gases, but also from harmful light. The delayed release of active ingredients, for example in the case of intestinal medicines, also plays a decisive role. The smooth coating also makes swallowing easier. Last but not least, optical arguments also count: the coating gives tablets the desired colour or a certain gloss. DIOSNA's coaters make an important contribution to the modern pharmaceutical industry and ensure optimal results.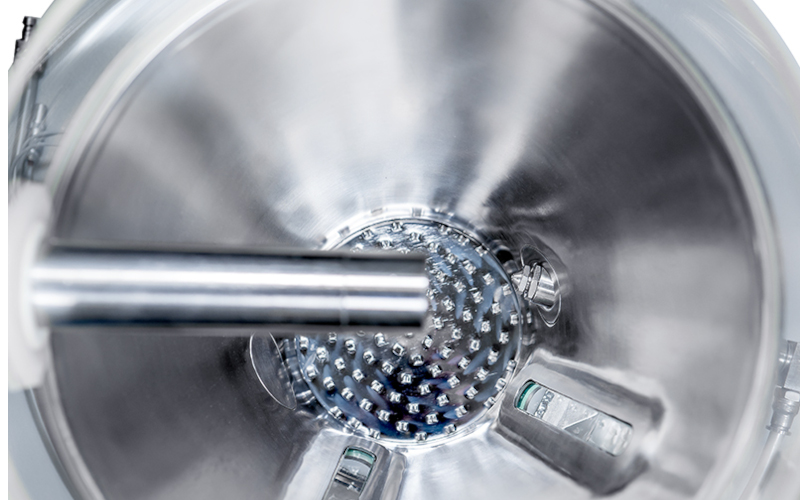 Process technologies from DIOSNA: Visit our DIOlab in Osnabrück
Are you interested in our coaters and would like to see the quality of the DIOSNA product portfolio for yourself? We would like to invite you to visit our DIOlab in Osnabrück. This is an open laboratory with extensive equipment for you to get to know. In addition to our coaters Minilab RC and Midilab RC, you can also get to know our granulators, fluid bed systems and many other systems and machines. During your visit, our expert and competent staff will accompany you and answer all your questions about our range of products. Gain experience and impressions directly on site. Please contact our PharmaExperts and we will arrange an appointment for you to visit us. We look forward to your interest.