Linear transport – Fully automatic dough processing in the compact system
Safe transport of the dough bowls for best possible results
Your main benefits
Automated dough preparation from feeding to kneading and discharge
Rotatable robot
Individual process design optionally with or without dough resting
Several kneaders in the same system
Designed for up to 16 batches with up to 10,000 kg of dough per hour
Quick recipe change and different dough resting times possible in the same system
With the linear transport system, you gain the highest level of automation technology for your company. The fully automatic overall sequence allows you to find an individual solution for your task with the greatest possible universality of the system. A special feature of the linear transport system is the top-mounted guide rail, which ensures maximum ground clearance and optimum cleaning possibilities.
You can integrate several dosing, kneading and/or discharge systems in the system. This means that you can produce several recipes in parallel in different kneaders to serve several subsequent lines with different or with the same doughs. Different dough resting times can also be observed according to the recipes.
The transport within the system is carried out by a travelling robot.
The process sequence of the individual movements is individually adapted for each problem solution and thus allows you the greatest flexibility in processing your tasks.
Der Prozessablauf der einzelnen Fahrbewegungen wird individuell für jede Problemlösung angepasst und ermöglicht Ihnen somit größte Flexibilität bei der Bearbeitung Ihrer Aufgaben.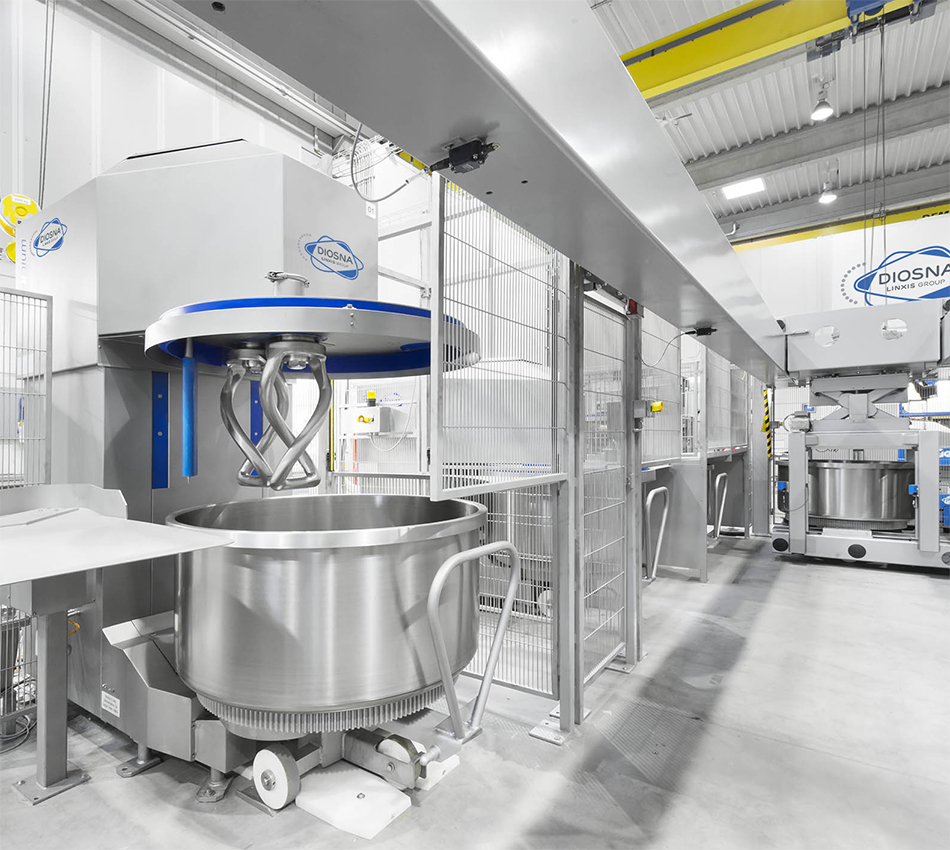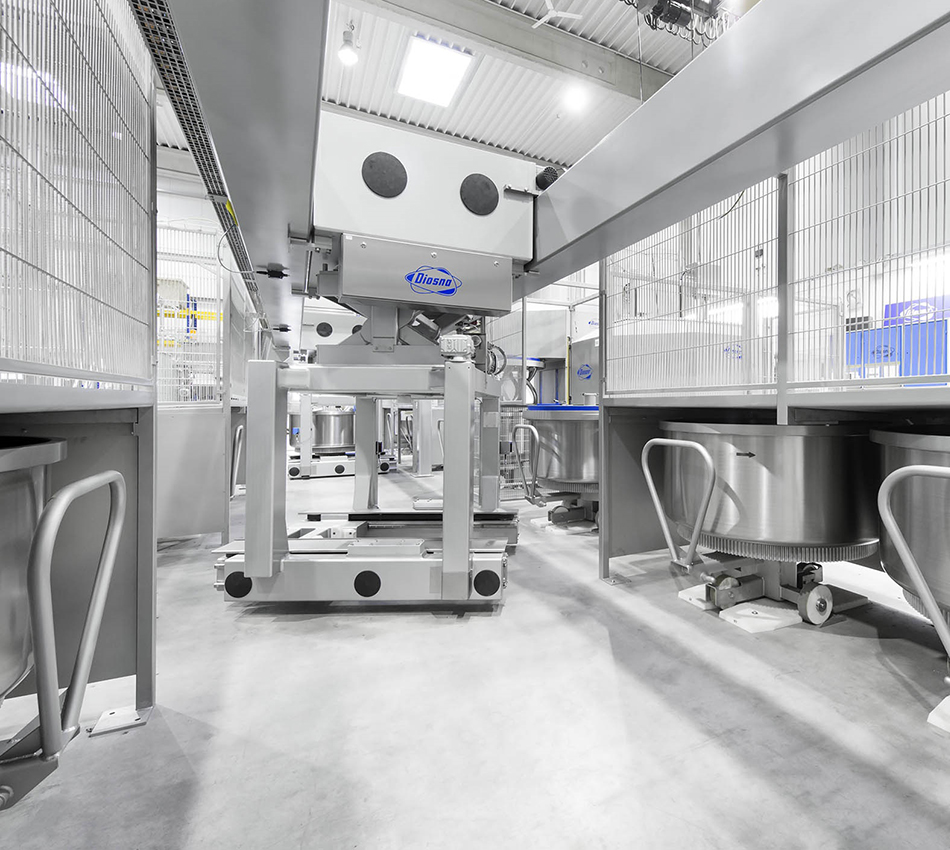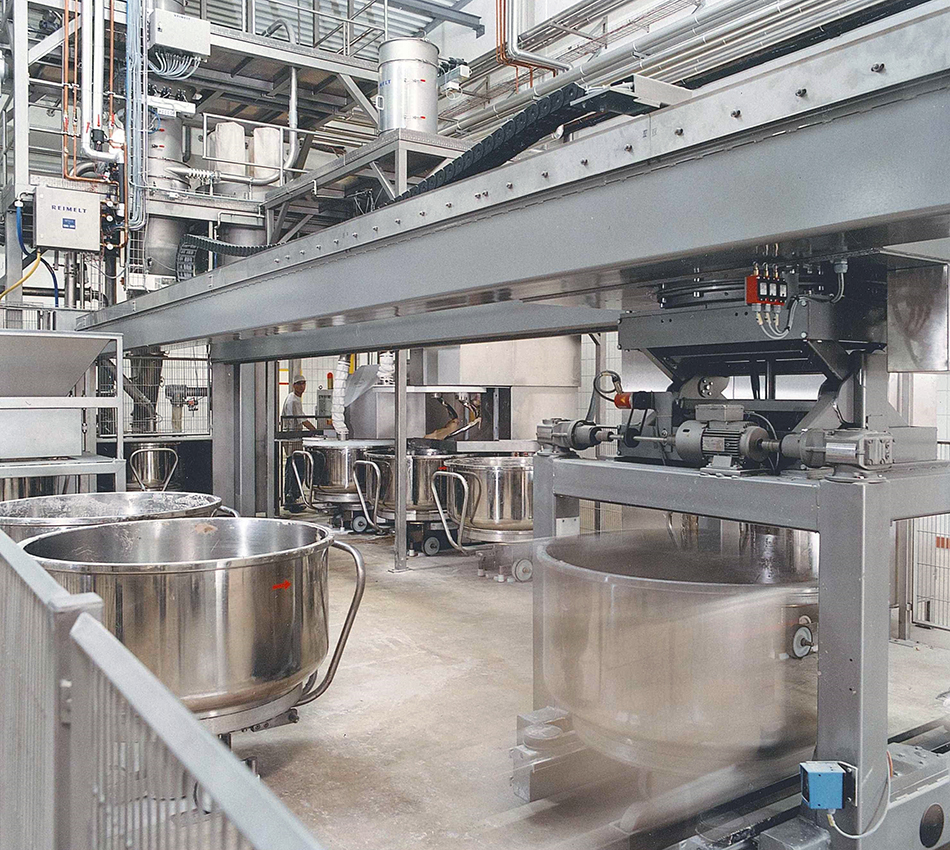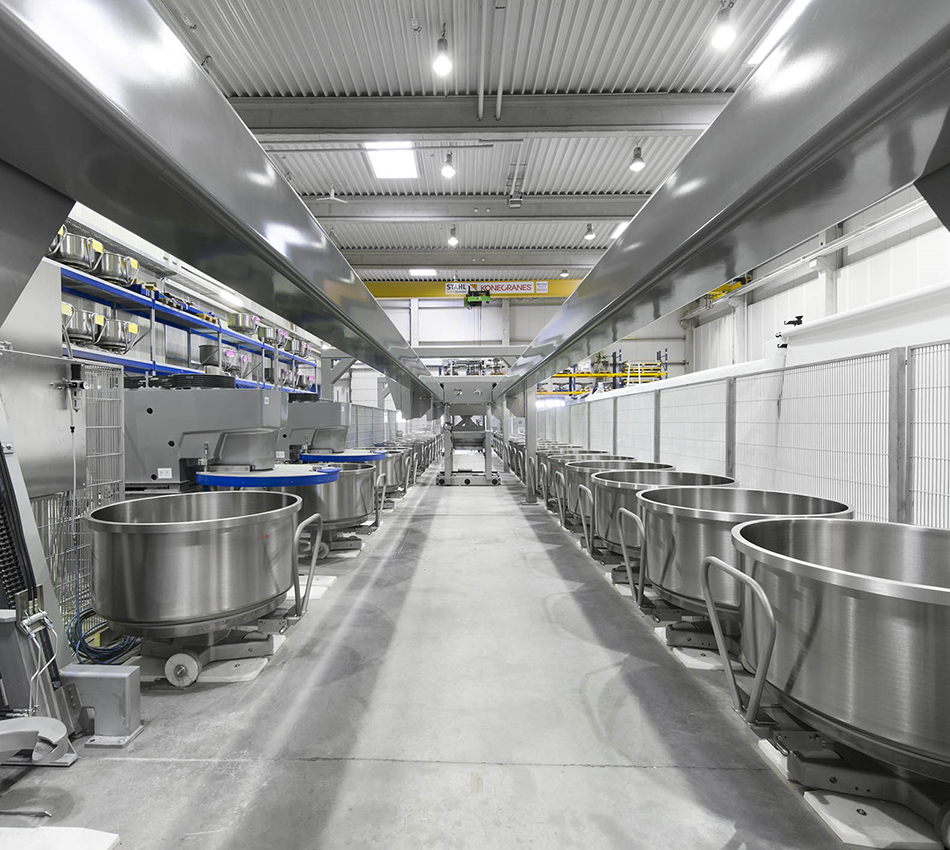 ou can equip your linear transport system individually and flexibly. All kneaders can be installed with extendable vats or centre discharge. The choice of kneader or kneaders is also up to you. Whether it's a spiral kneader or a wendel kneader - the decision is yours.
Together with our experts, you design the number of dough resting stations and determine the necessary dough resting times for your purposes.
With this system, you can add to other lines or map the complete process in a compact way. Even the most complex kneading processes are quite easy to accomplish.
The process is supported by the rotating robot, which transports all containers from one place to another.