PSPVW – DIOSNA stainless steel kneader with practical interchangeable tools
Stirring. Mixing. Beating.
Your main benefits
Quick tool change via bayonet lock
Programming via touch screen with up to 40 levels
Tool and bowl speed freely selectable per stage
Masses can be produced in larger quantities
Hydraulic tong lock
Mobile or stationary with extendable bowl
The PSPVW combines the advantages of the classic spiral mixer with those of a beater or planetary mixer. Whether mixing, blending or beating all-in masses, sand and quark masses, creams, fillings and puddings, your machine delivers optimum results. You control the machine via touchscreen and can store a separate programme for each recipe. The bowl and tool speed is infinitely variable.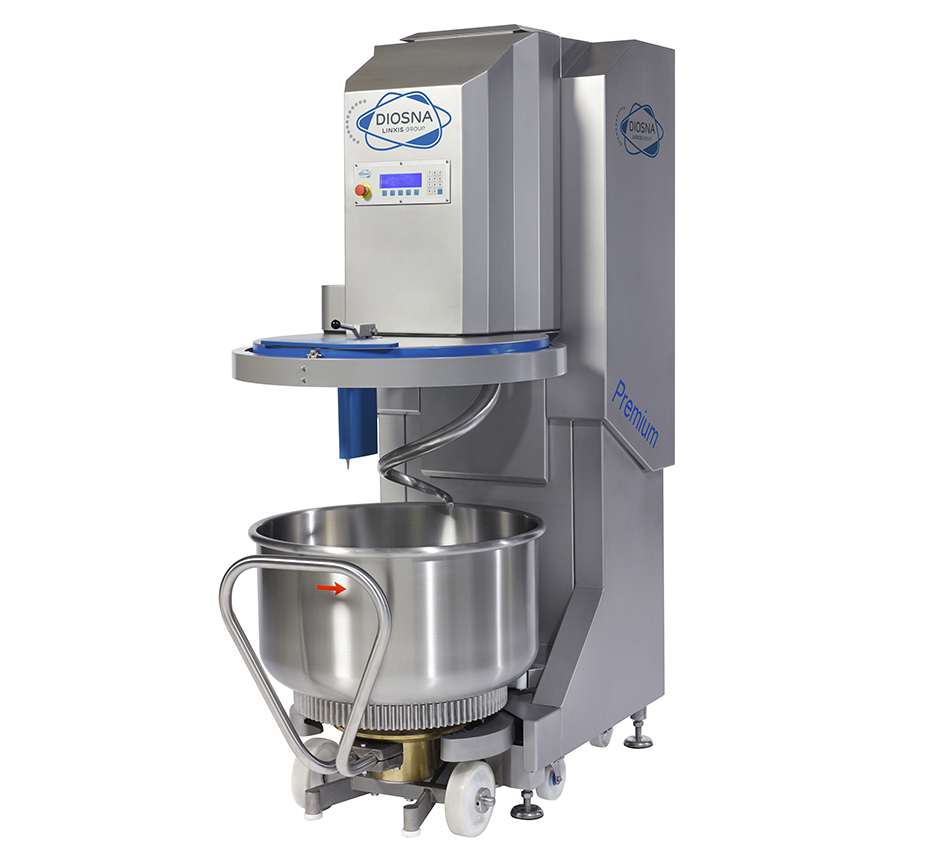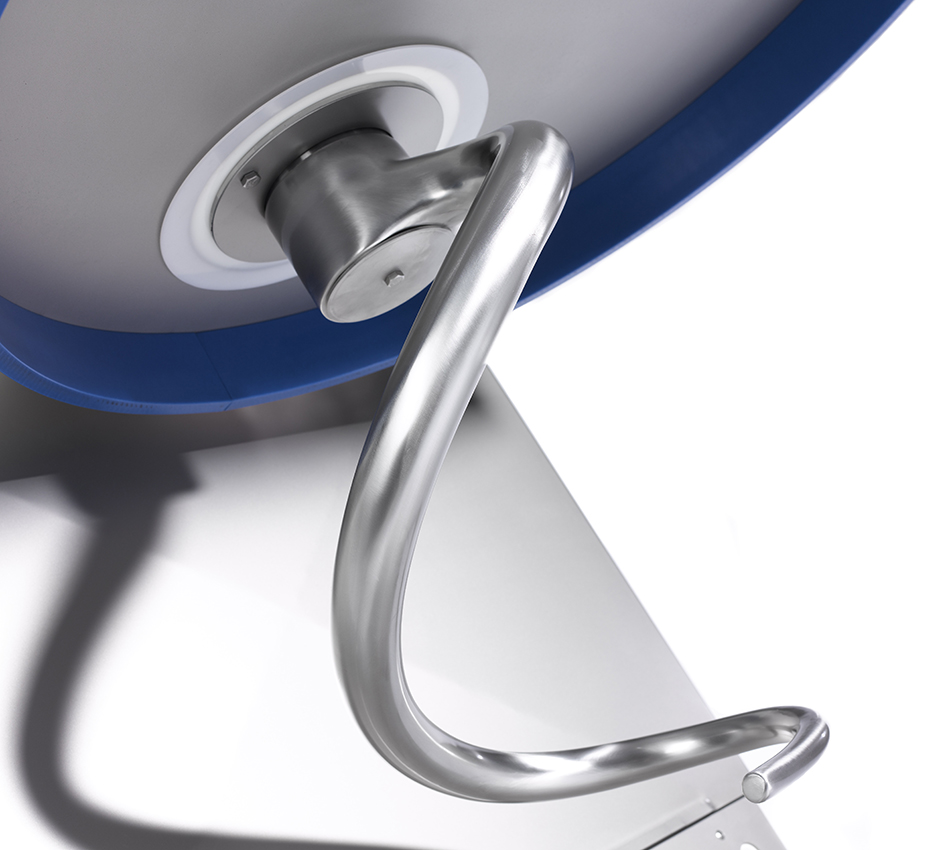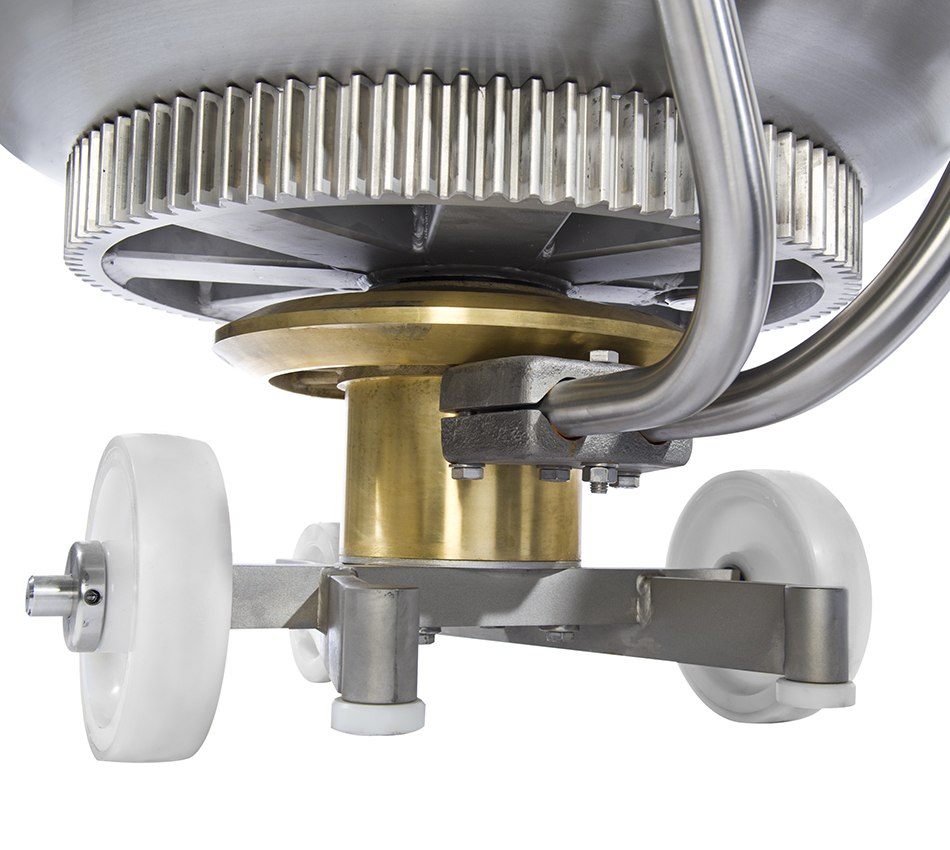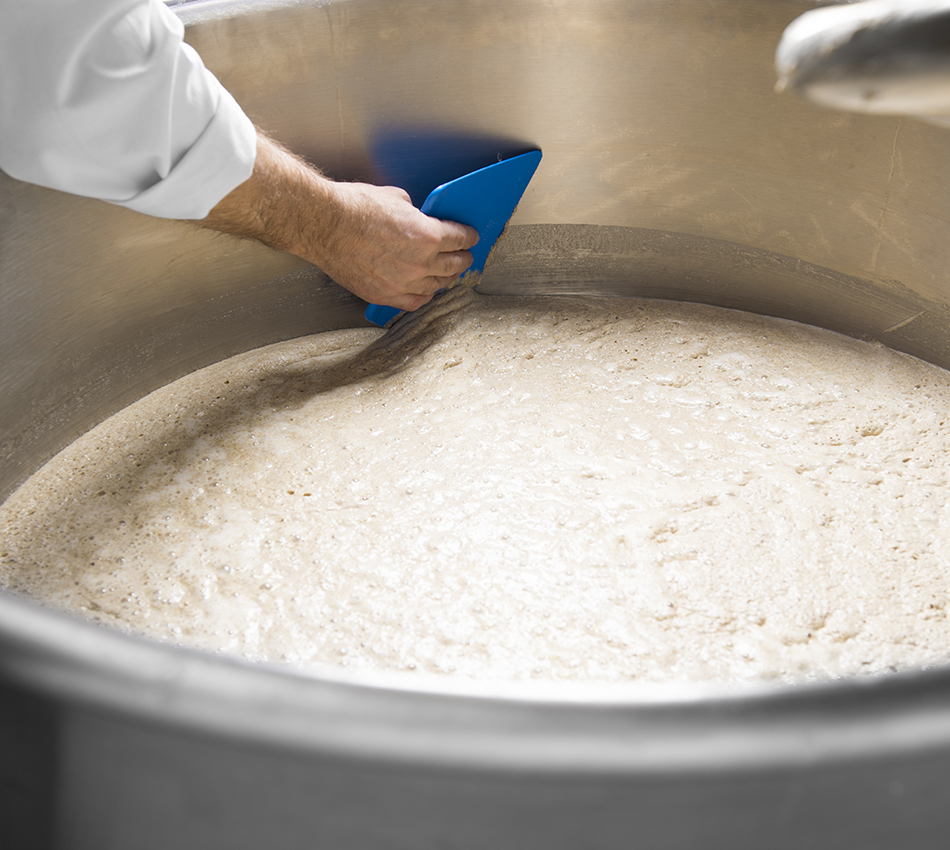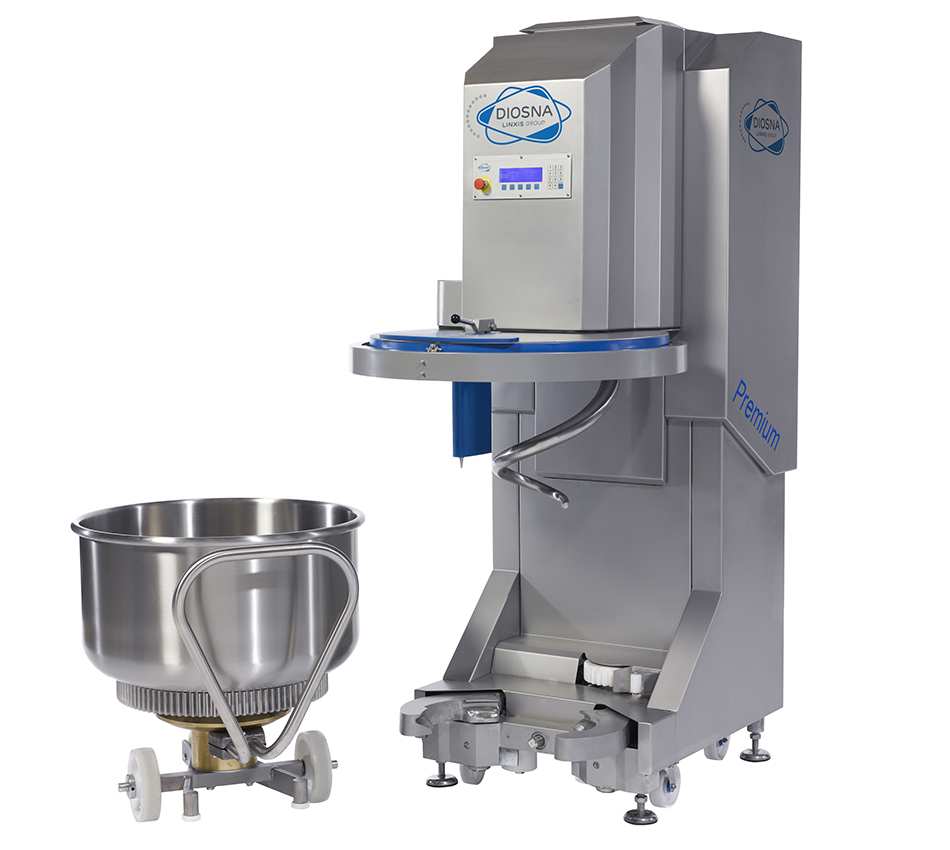 A major advantage of the machine is the large quantity that can be produced in one batch. For example, a cheesecake recipe of over 200 kg can be weighed and whipped in one batch instead of several batches as was previously the case. Weighing and whipping in one step saves a considerable amount of time.
Both the machine, the vat, the tools and the machine cladding can be provided in stainless steel - and this in a stationary version as well as with an extendable bowl trolley.
You can configure the touchscreen with PLC design and thus also dock it to the IoT solution from DIOSNA. With an integrated frequency converter, you can control the bowl motor and mould motor separately and thus obtain even more flexibility in your process sequences.