Minilab RC – Multi-talent with drum coater and fluid bed module for research
Granulating. Drying. Coating. All-in-one.
Your main benefits
Fluid bed and tablet coating in one machine
Very good process monitoring through glass components
Convenient operation via full graphic display
Easy cleaning due to tool-free disassembly
High flexibility due to large batch range
Benchtop unit for rapid product and process development
Secure your guarantee of success for your research and development work. The Minilab RC laboratory unit combines your processes in a sophisticated way with the Rapid Change system. The fluidised bed module reproduces your drying and spray granulation processes. Once the process is finished, simply switch to the coating module for powder coating, pellet coating or tablet coating.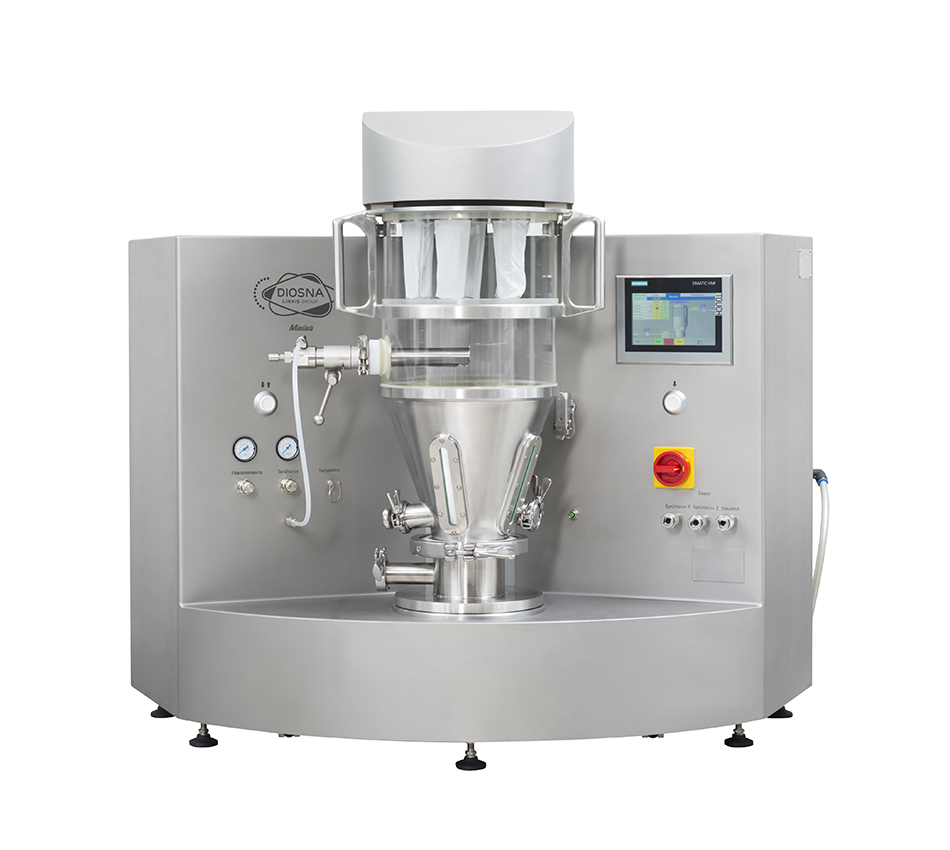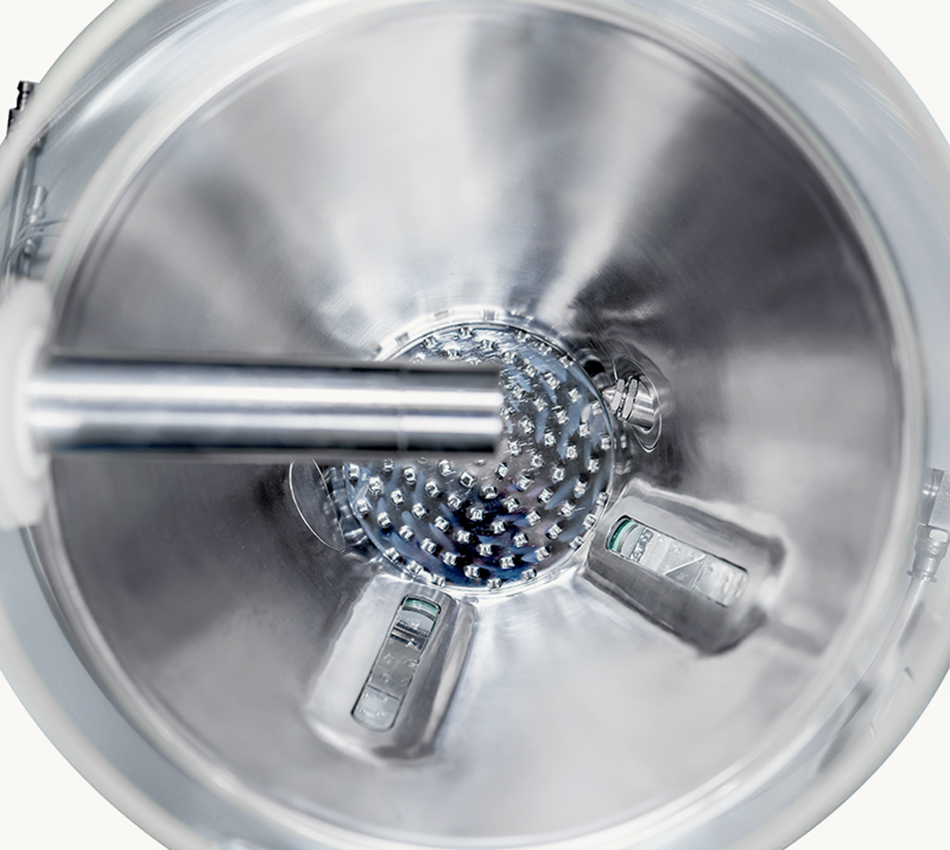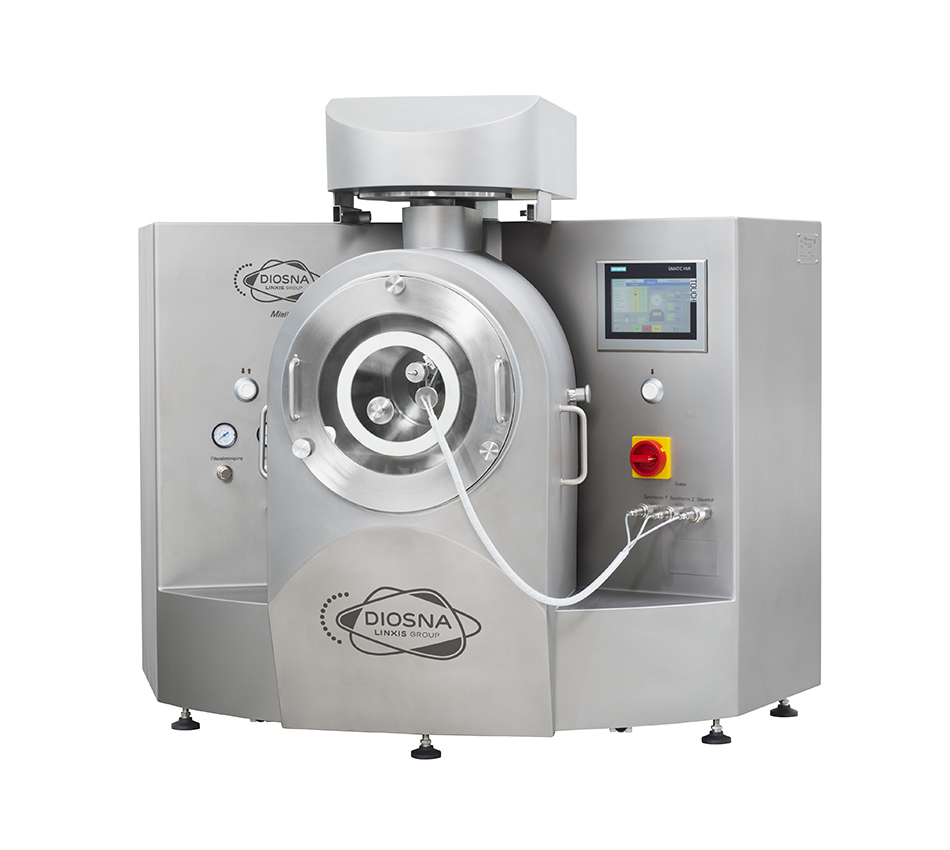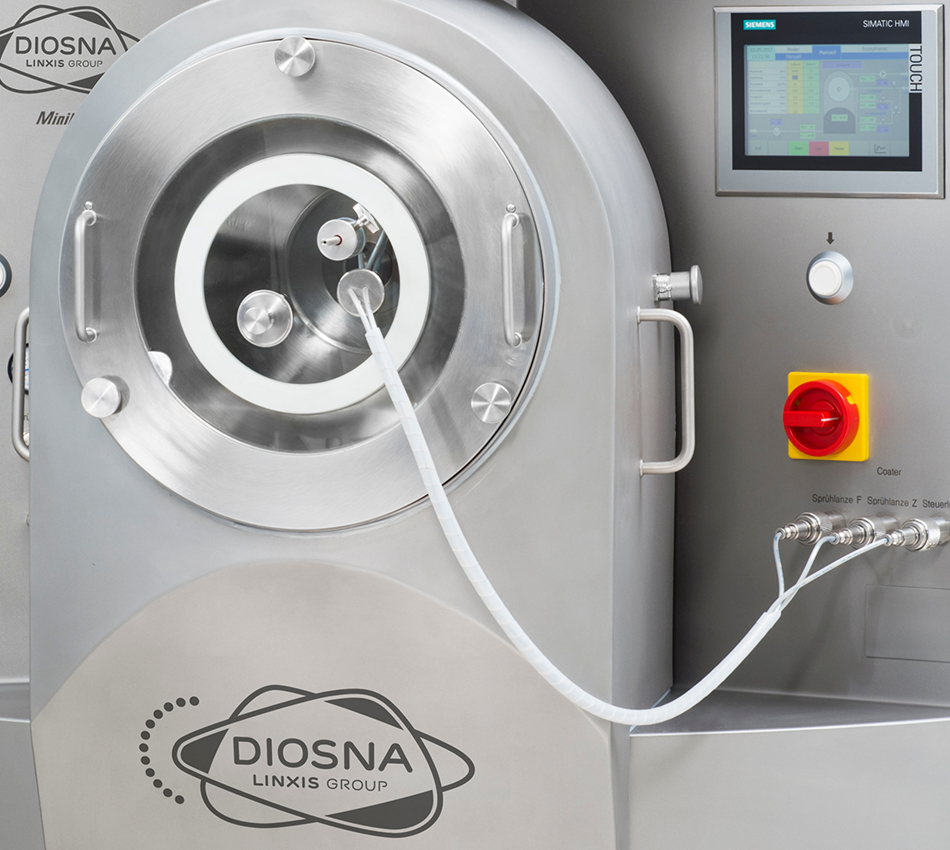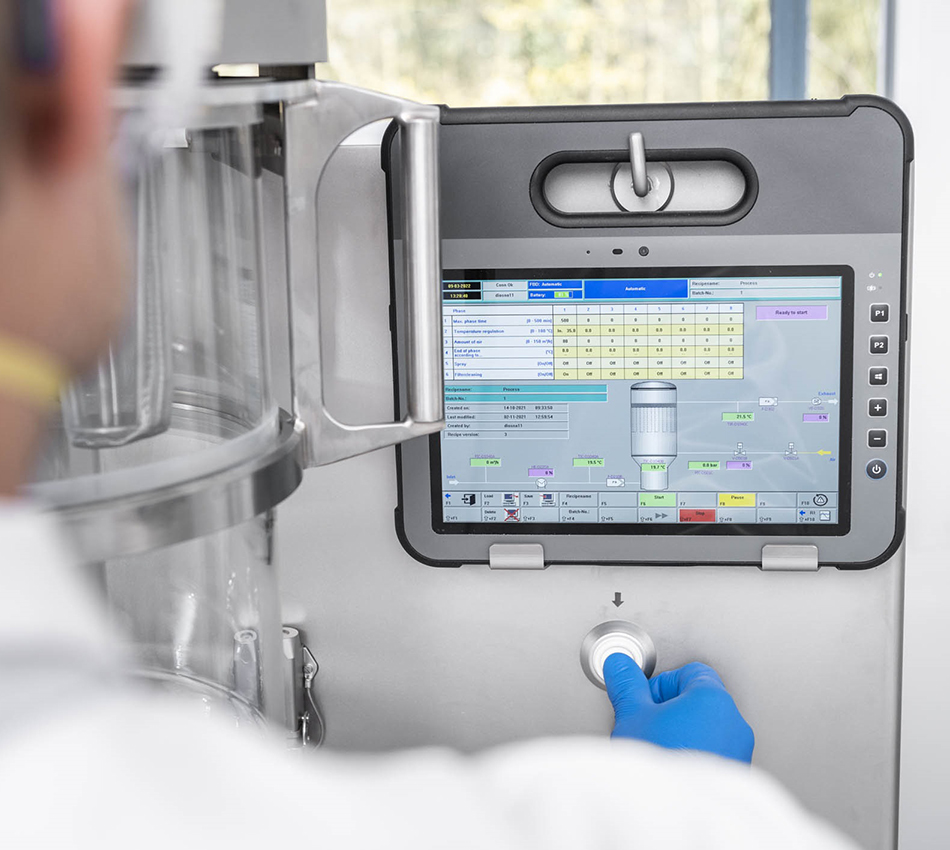 The Minilab RC impresses with an all-in-one feature. The Rapid Change system combines a fluid bed module for the drying and spray granulation processes and a drum coater for powder coating, pellet coating or tablet coating. A mobile and flexible assembly and storage position is also part of the equipment. The housing contains the air, measurement and control technology, which you can use for both modules. You can monitor and control your measurement parameters via an integrated full graphic display. Thanks to the additional equipment, you can carry out top, bottom or tangential spray processes individually. In order to be able to vary the batch size, you can optionally obtain a microkit and 3 different fluidised bed containers and exchangeable drums for the drum coater. Batch reports can also be easily generated via an external PC. The Minilab RC laboratory unit is rounded off by its storage space and work surface, so that you can carry out your research under optimal conditions.
Bowl sizes
1; 3; 5; 7 L
Batches*
from 0,05 to 3,2 kg
max. supply air temperature**
100 °C
Air flow rate
150 m³/h
Electrical connected load
7,5 kW
Dimension
Width
1320 mm
Depth
660 mm
Height
1050 mm
*product- and process-dependent
**temperature range increase optional
DIOSNA products are subject to constant optimisation and further development. DIOSNA therefore reserves the right to make technical changes. The contractually fixed agreement in the individual case is decisive for the promised properties, services and the quality of the DIOSNA products. We will be happy to send you further information on request.