HK 1200 – the space-saving high-performance elevator tipper for industrial operations
Robust. Space-saving. Powerful.
Your main benefits
Robust construction for 3-shift operation
Secure hold of the bowls due to the tong locking system
Optimised lifting possible due to 2-speed shift on the motor
Suitable DIOSNA hopper and bowl scraping device
Various bowl sizes possible
Stainless steel version, only tongs in stainless steel or lacquered
The HK 1200 elevator tipper stands out above all because of its space-saving design. The small footprint and vertical column design ensure that you have plenty of room for additional equipment. With its 2-speed shift on the motor, the system offers optimised lifting and proves to be durable, robust and reliable.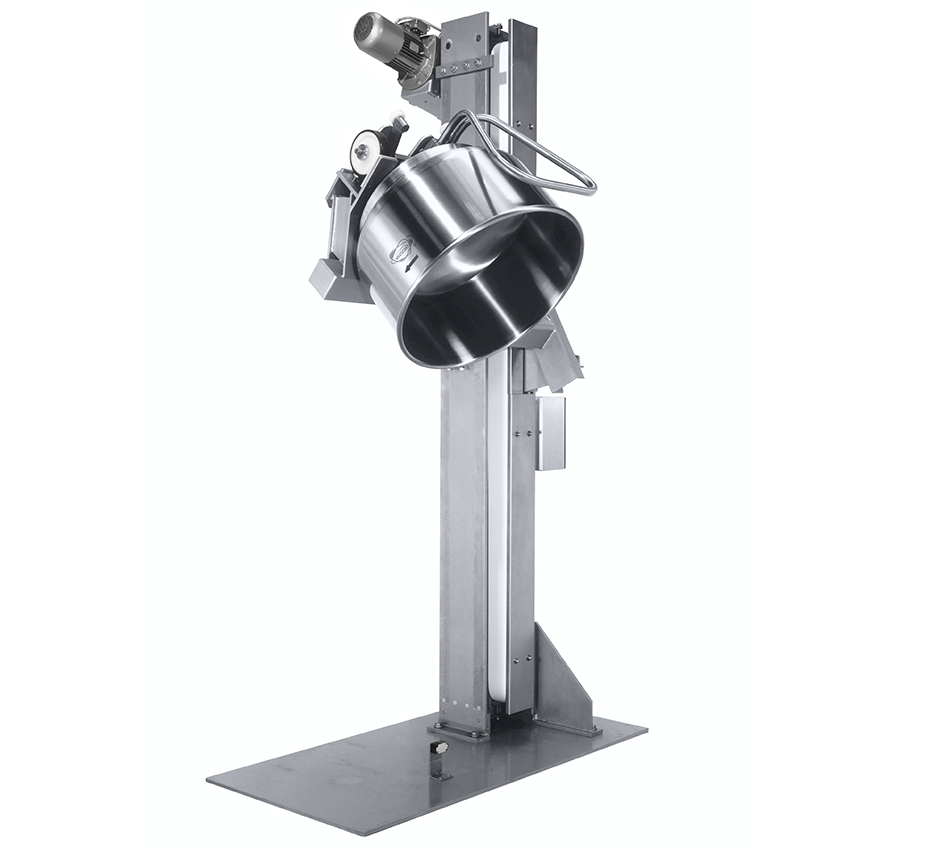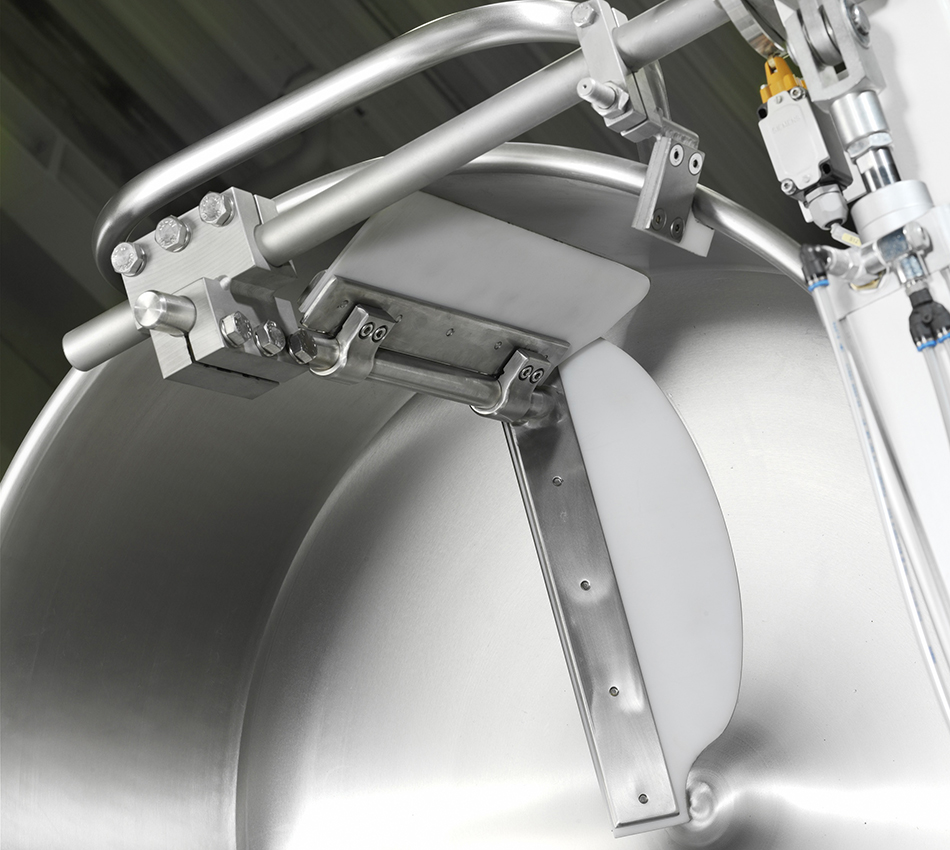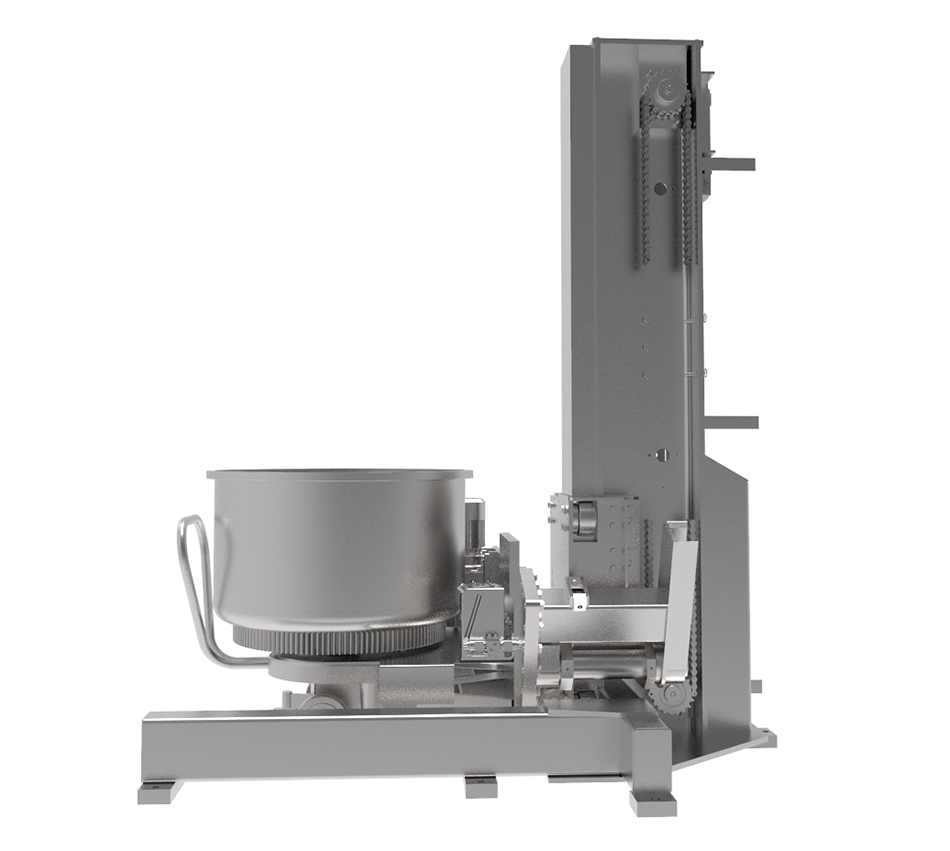 Numerous customers already appreciate the technical data of the model. While the maximum load is 1,200 kg, the HK 1200 has a maximum dumping height of five metres. With 16 tippings per hour, the HK 1200 lifting tipper ensures maximum efficiency and a continuous production flow in your company. Even a 3-shift system is no challenge for this high-performance elevator tipper.