HK 224 – the lifting tipper for maximum flexibility in craft businesses
Versatile. Fast. Mobile.
Your main benefits
Column can be used vertically or inclined
Mobile or stationary, dead man's control or automatic operation
Bowl scraper device
Various bowl sizes possible
Top drive optimises space requirements
High return on investment through time savings
With the HKV 224 elevator tipper, you get not only impressive versatility but also intelligent additional equipment. The central component of the HKV series is the flexible column, which allows you to work in both an inclined and vertical position, giving you maximum flexibility. With regard to the configuration, you can choose from numerous variants, which is why the system has an individual adaptation to your operation.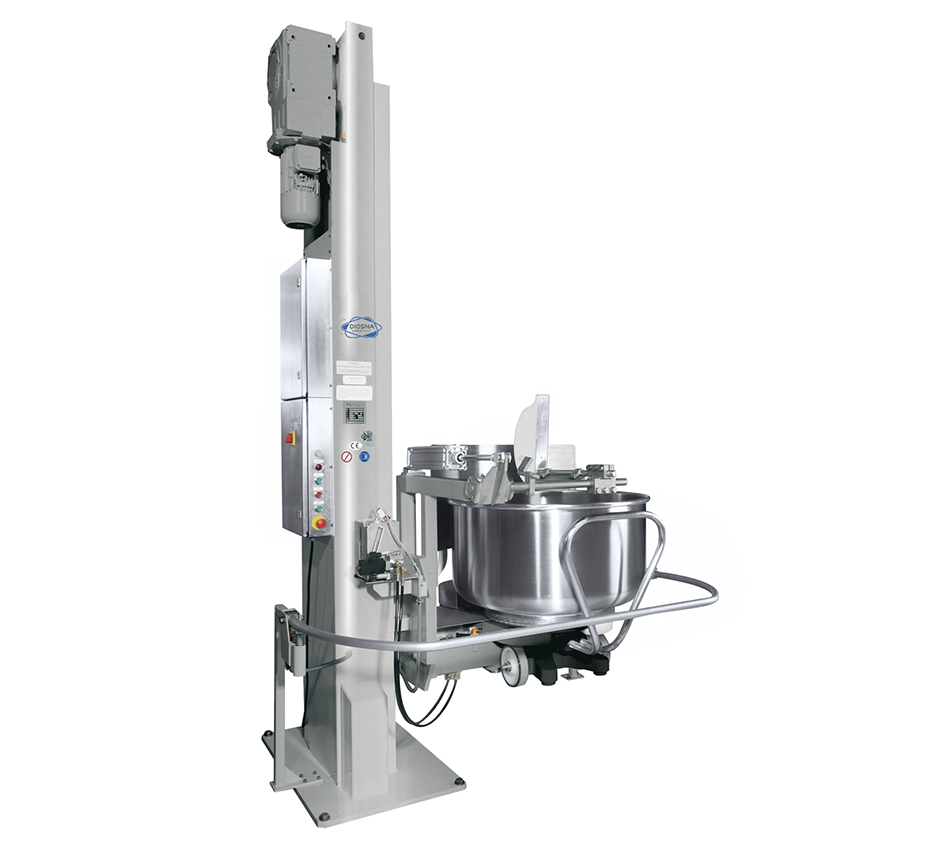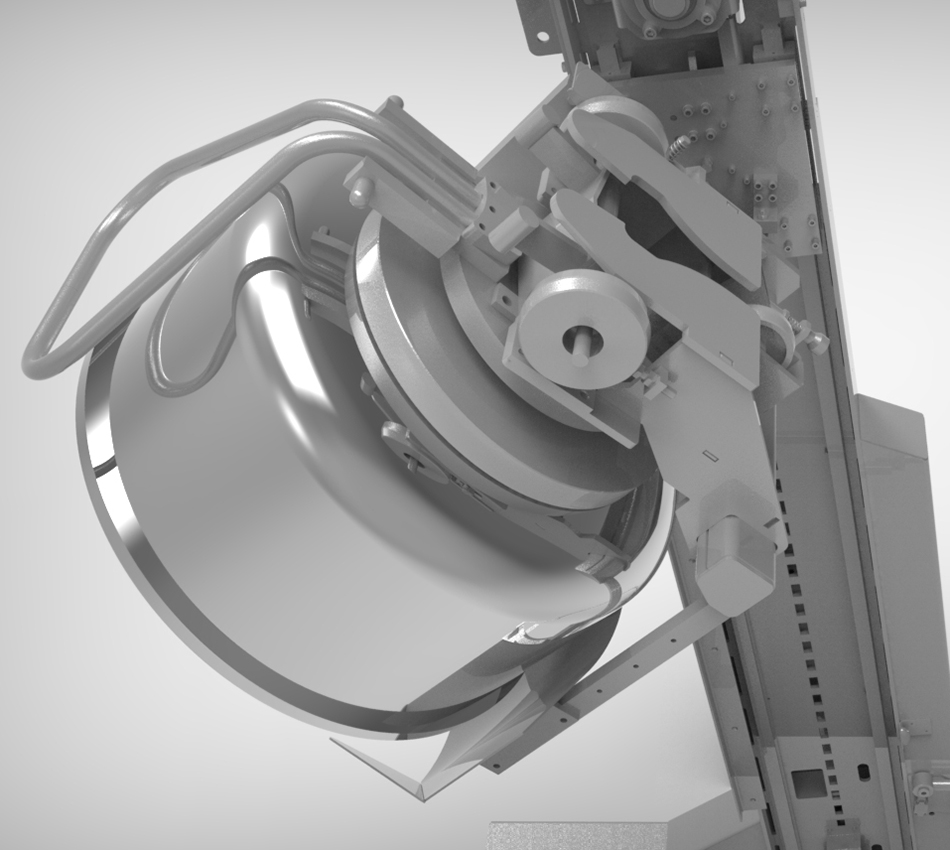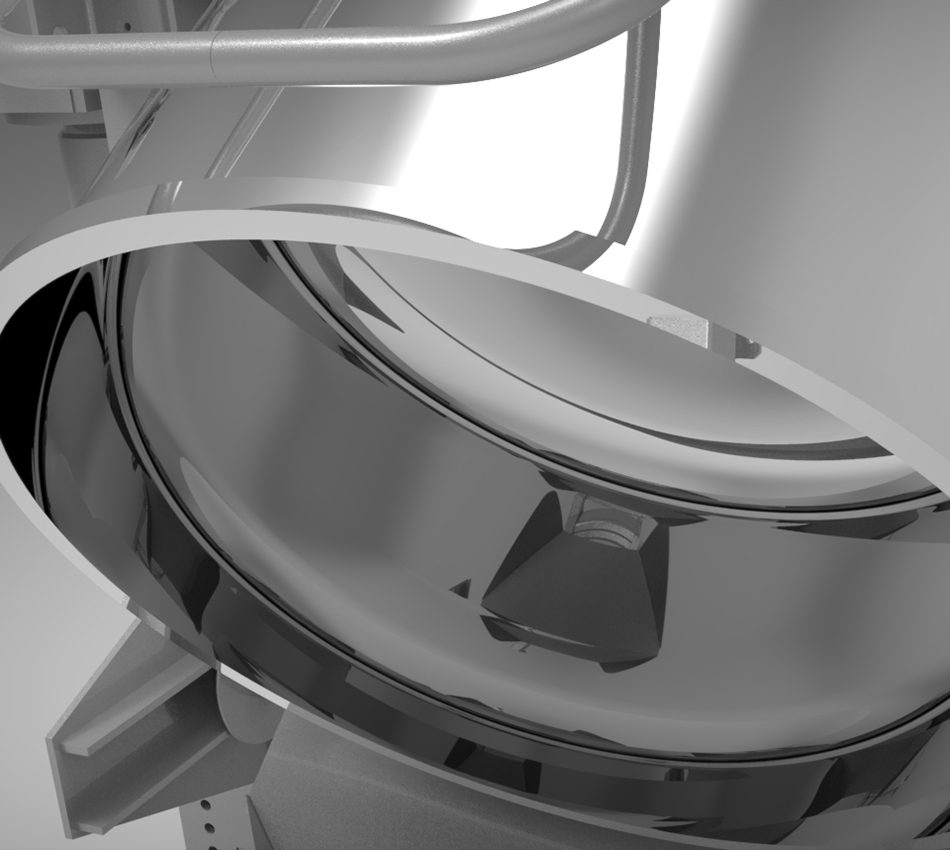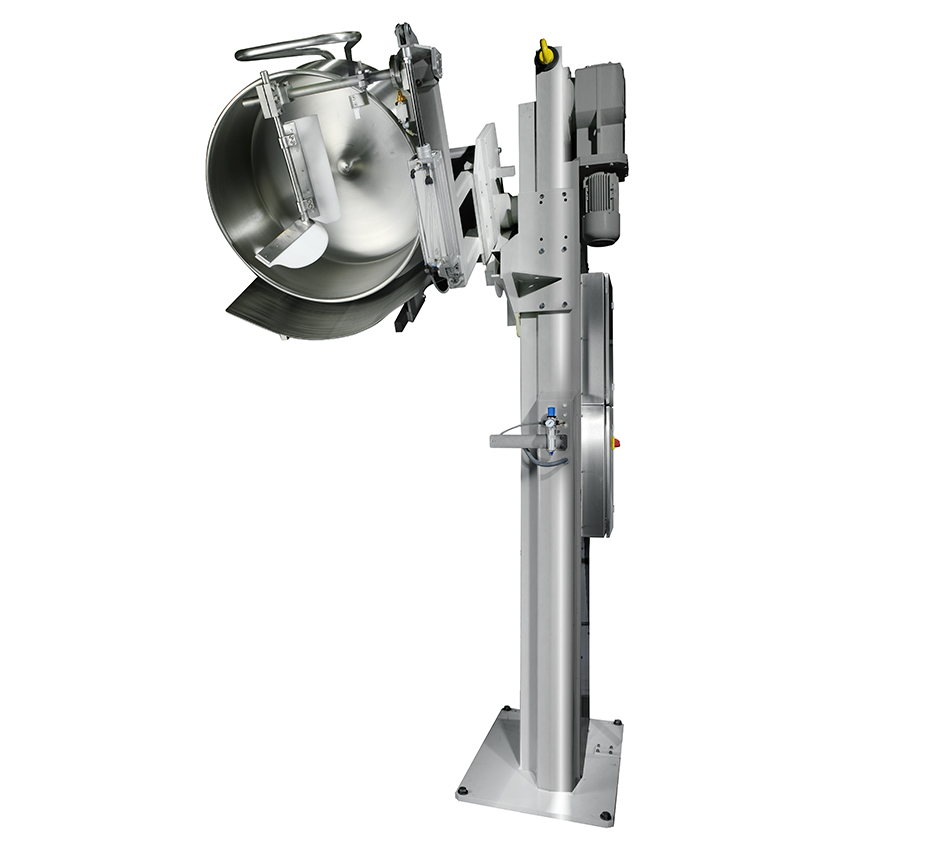 The DIOSNA HKV 224 elevator tipper is available either as a mobile or stationary unit, gives you the choice between a stand-alone system or integration into a fully automatic system and allows you to pick up different vats. Thanks to its overhead drive, you save space with this lifting tipper and ensure maximum safety with two roller chains. The HKV 224 is available in stainless steel finish or in the painted option with stainless steel tongs. The maximum dumping height of the 1,500 kg unit is 3.50 m.