CAP 10-80 RC – Full-scale fluidised bed processor on pilot scale
Granulating. Drying. Coating.
Your main benefits
Fluid bed granulation, drying and Wurster coating possible
Individual spray technologies: top, bottom or tangential spray
Easy access to the filters thanks to low installation height swivelling centre section
Change of the mobile container as well as the container size possible
Pressure shock resistant apparatus design and inflatable seals
Automated processes and storage of various recipes
The CAP 10-80 RC will make it easier for you to produce granulates, powders of all kinds or coated tablets in the future. Thanks to a wide range of spray technologies, spray granulation and pellet coating will be very easy for you in future. With the Rapid Change principle, you are also flexible and variable with the use of exchange bowl. Your fluid bed processor thus forms the ideal transition between your laboratory and large-scale production.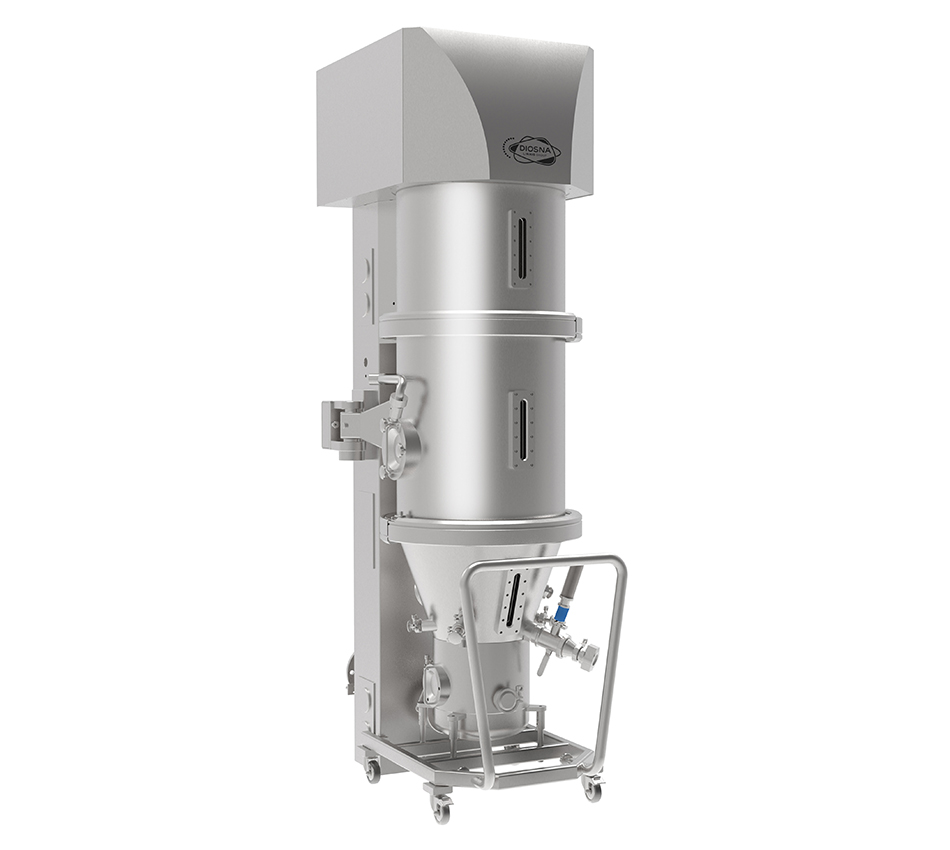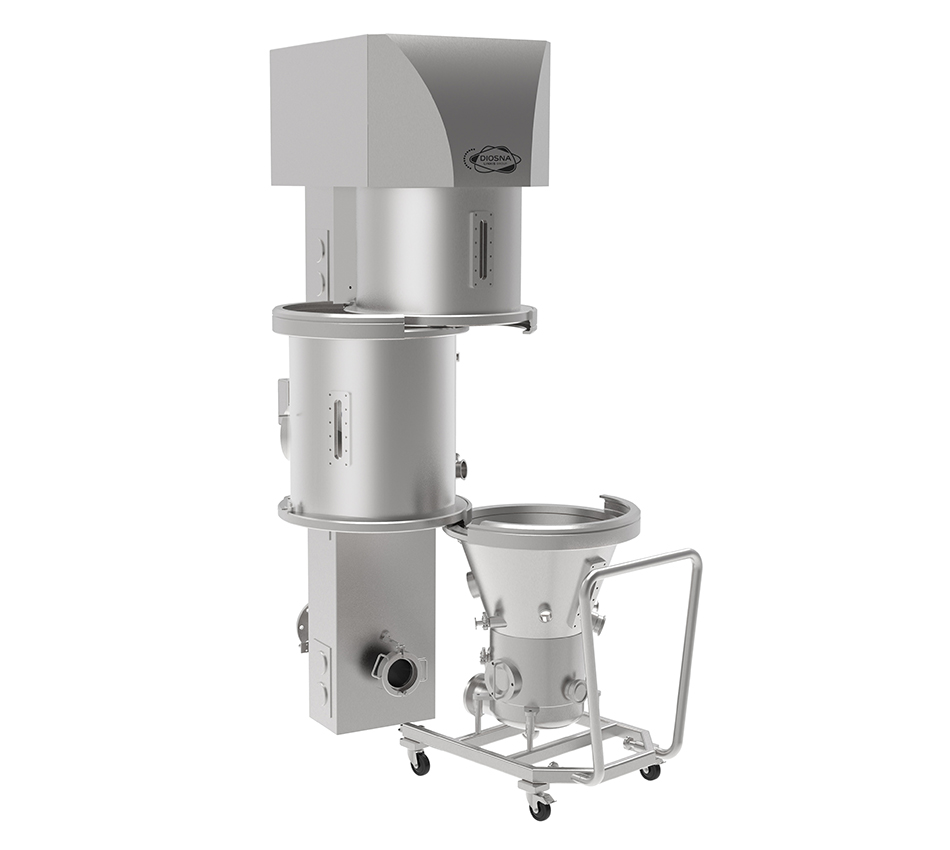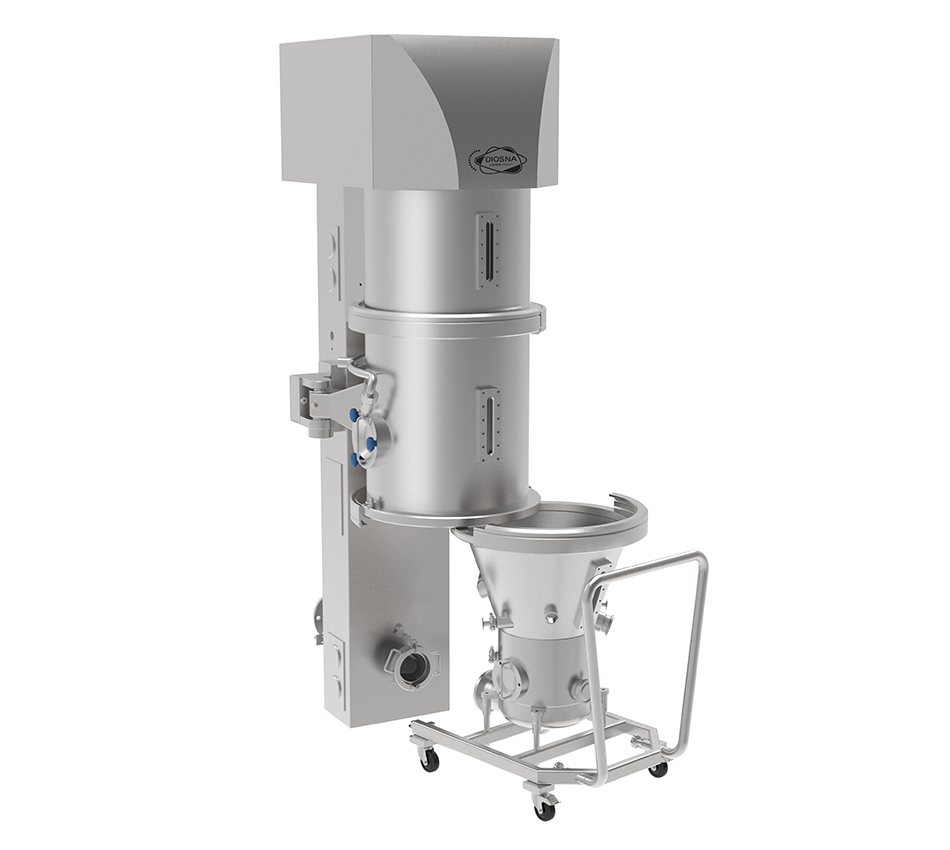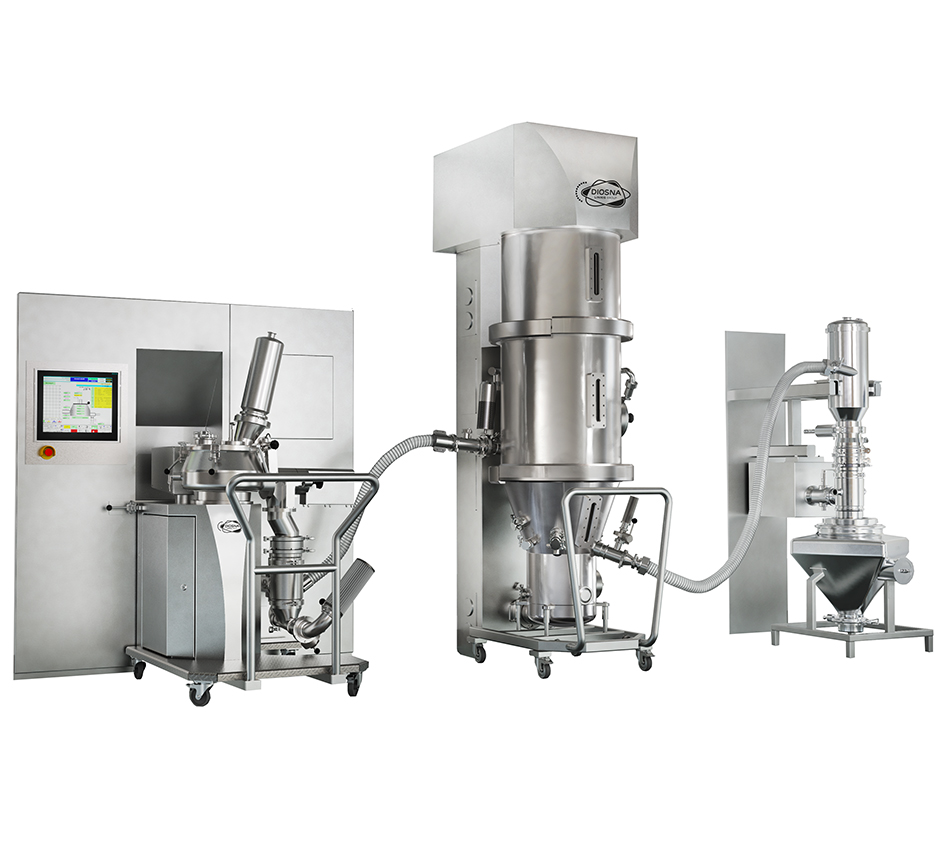 Optimise your processes now with innovative fluid bed granulation and Wurster coating processes. The CAP 10-80 RC is also the ideal solution if you for restricted space in your pilot plant or production hall. Because the machine proves that effective production does not have to imply a large space requirement with its low installation height and swivelling centre section. This means that your fluid bed processor can be easily integrated into rooms with low ceilings. You also benefit from the Rapid Change principle, which allows you to change product bowls quickly and flexibly. This allows you to cover large batch areas with simple scale-up. The filter housing is at body height and can be swivelled. This gives you easy access to the filter elements. Your new machine is also fully qualified for production scale, because with CIP and WIP cleaning concepts, GMP-compliant loading and unloading and other advantages, you will gain a fully-fledged production system in the future.
Bowl sizes
25; 80 L
Typical batches
from 5 to 36 kg
Dimension
Project-dependent
*product- and process-dependent
DIOSNA products are subject to constant optimisation and further development. DIOSNA therefore reserves the right to make technical changes. The contractually fixed agreement in the individual case is decisive for the promised properties, services and the quality of the DIOSNA products. We will be happy to send you further information on request.