CAP 150-1250 – Spray granulation with fluid bed processors on a production scale
Granulating. Drying. Coating. With concept and quantity diversity.
Your main benefits
PC control, 21 CFR Part 11 compliant, with remote maintenance access
Optimised airflow through special inflow floors
Efficient charging and discharging concepts
Automated processes and storage of various recipes
Extensive batch data acquisition and documentation
Pressure shock resistant apparatus design and inflatable seals
As a high-end machine, the fluid bed processor CAP 150-1250 is the ideal solution for your processes such as spray granulation and the processing of larger batches in your production facility. You benefit from high-quality results for a wide range of granulation and drying requirements specifically tailored to your company. With its through-the-wall installation concept, the fluid bed system also meets the requirements for strict separation of the production and technical zones. The machine combines simplicity, safety and performance.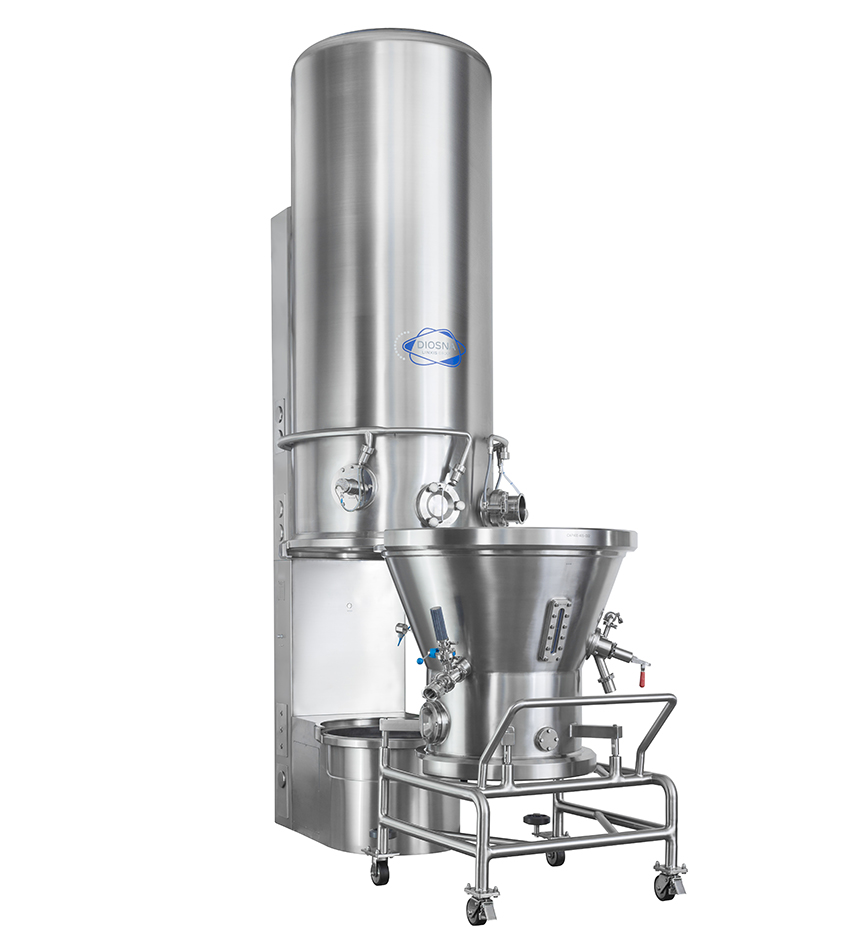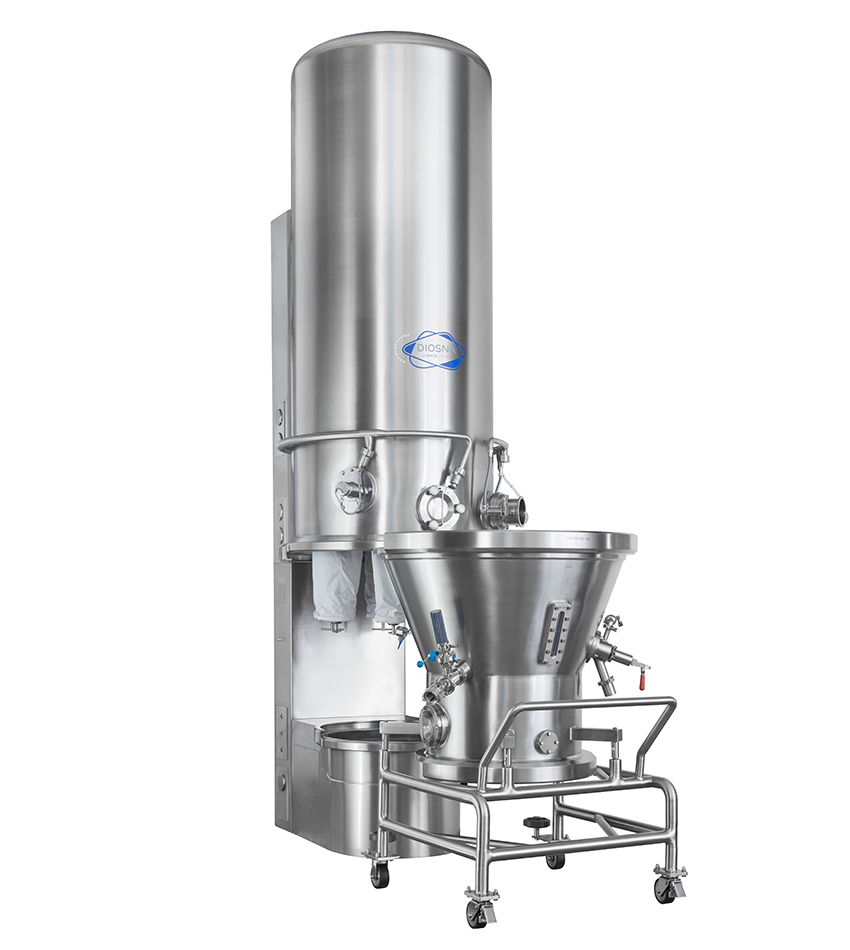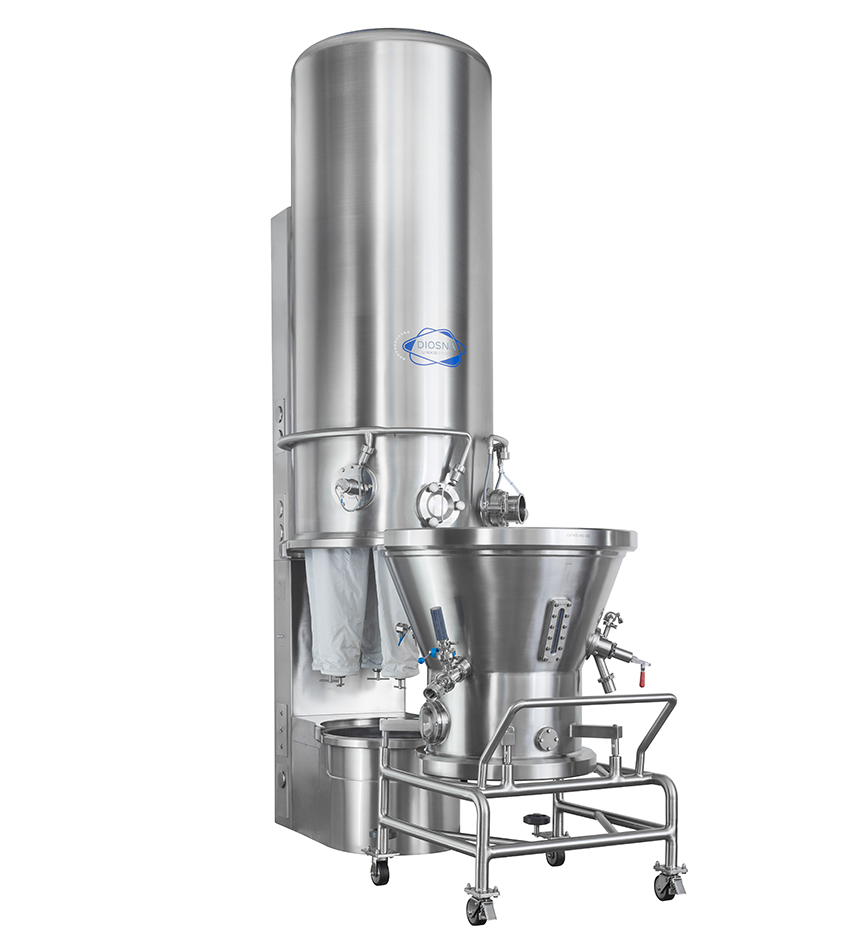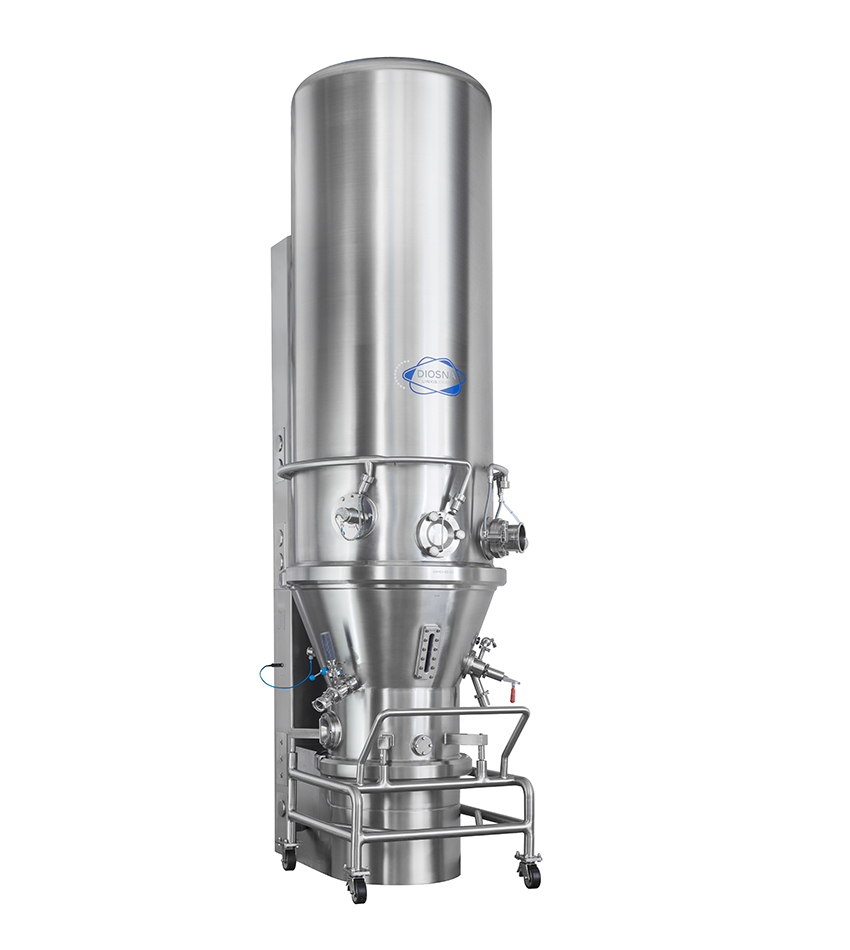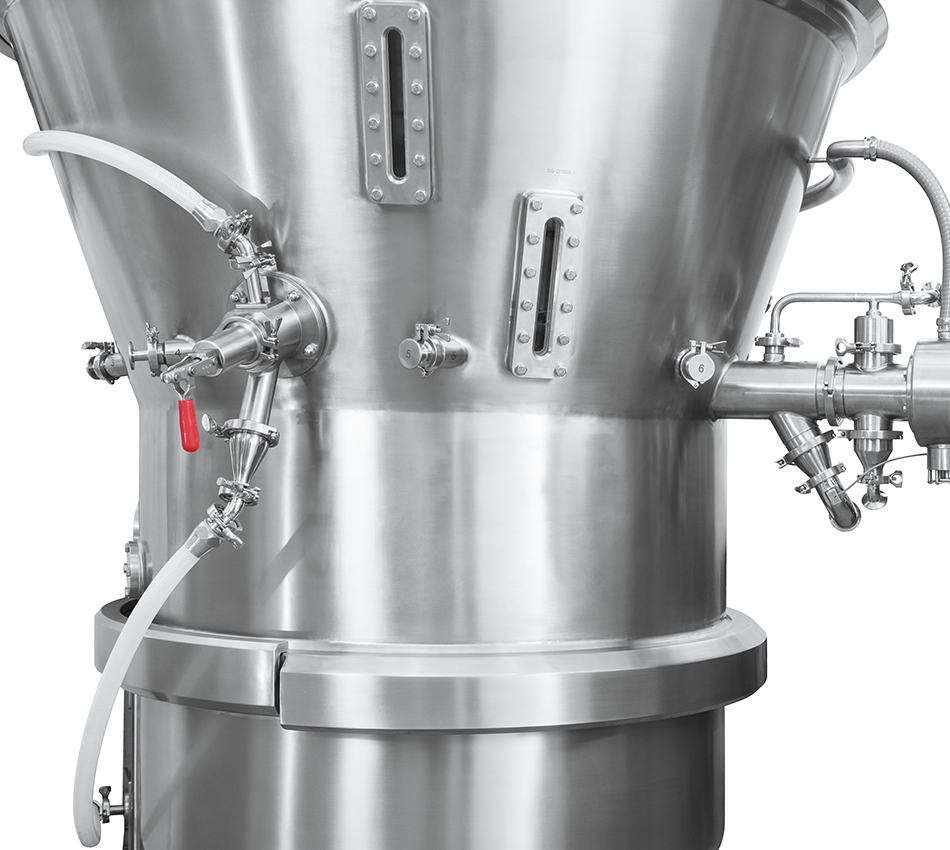 Do you want high-quality results from your fluid bed spray granulation and drying? With the CAP 150-1250 fluid bed processor, your search for the right solution for your production processes and batches is over. Your new production system reliably delivers high-quality results for a wide range of granulation and drying tasks. The machine is explosion-proof in accordance with the ATEX directives and is also separated between the production and technical zones by means of the through-the-wall design. With the DIOSNA AD inflow floor, your processes are based on optimised air guidance and fluidisation of the product. Top, tangential or Wurster coating spray processes bring your product into the desired shape. Alternative loading and unloading concepts pave the way for individual solutions. Control is fully automatic - naturally in compliance with 21 CFR Part 11. In the area of cleaning, you benefit from WIP/CIP systems that connect to your processes and guarantee maximum cleaning performance for downstream processes.
DIOSNA supplies a wide range of components for your CAP fluid bed processor. This includes liquid tanks, cleaning stations, calibration mills, lifting columns and vacuum conveying systems.