Universal mixer granulators
combining high-quality and economic efficiency
The production of high-quality mixtures is an indispensable part of many industries. For instance, in the food industry, spices, herbs mixtures, sports nutrition, instant beverages and soups are produced by using special mixers. In the cosmetics sector, the production of absolutely homogeneous powders plays an important role. DIOSNA offers universal mixers that provide excellent results for the mixting of solid materials of all kinds - also when liquids are added.
Ideal for difficult mixtures, our universal mixers score highly with the vertical-cylindrical design of their bowls which are conical in the top area. Two mixing tools provide a perfect mixture thanks to a three-wing impeller on the bottom and a chopper attached on the side.
Because the shafts are equipped with low-wear air-gap seals as standard, all machines provide the best possible reliability. Emptying takes place through a generously dimensioned discharge valve that is attached on the side and sits flush with the inner wall of the bowl. Extra powerful drives for particularly demanding mixtures are available. Variable speeds of the impellers as well as PLC controls are also available as option.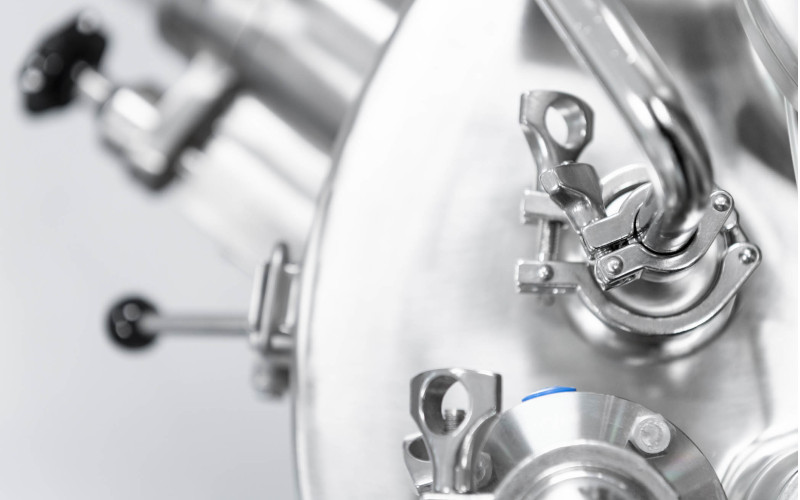 Universal mixers for all scales of production
Simple cleaning, compact design and easy operability - our universal mixers have excellent practicability, regardless of their size. They are well known for their reliability in diverse industrial fields such as cosmetics, chemical and food industry. The spectrum reaches from 10 l to a production scale with bowls of 1.600 l.
NUMEROUS VARIANTS - V 10-200 MODELS
Universal mixers of the V 10-200 series are available in different configurations depending on capacity and dimensions. There are many options which include a movable version for better mobility.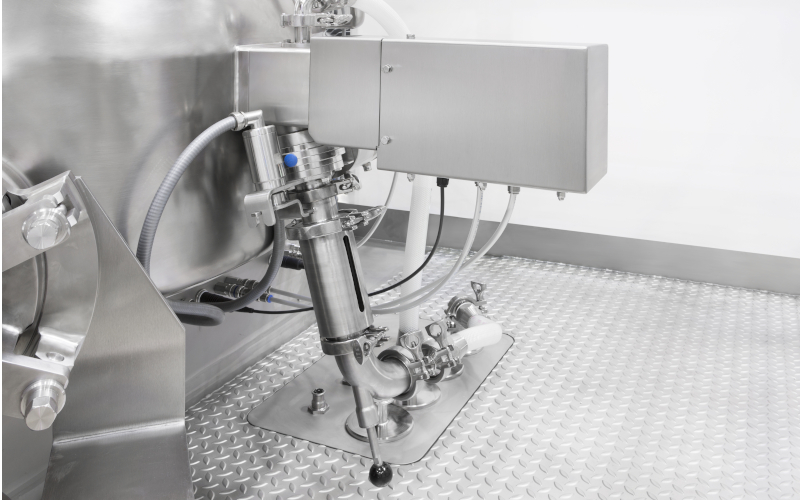 Universal Mixersfor production scale
The V 250-1600 models offer optimum mixing technology for processing of large quantities. They are available in five sizes from 250 l to 1600 l and allow efficient operation and short process times. They differ from the smaller V 10–200 series due to the closed design of the machine bases. But the operation is quite similar.

Options for different installation variants can be selected, for instance in a higher position. A crane can be installed for better accessibility of the mixing tools in the mixing bowl.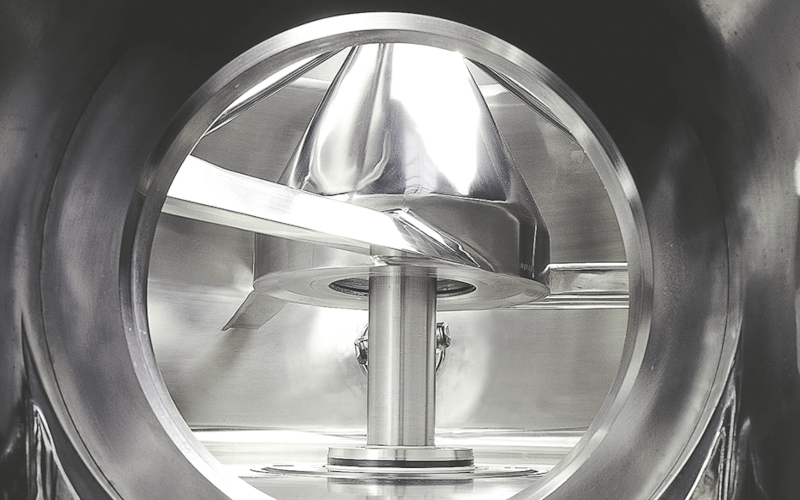 Universal mixers technical centre for testing and training
We offer the possibility to test our machines and systems in our technical centre or at your own facility. Just contact us to arrange an appointment.
Although intuitive operation is one of the advantages of our systems, we suggest you attend one of our training courses taking place in our technical centre in Osnabrück. Our experts will explain the machines and systems from the commissioning to the detailed operation, cleaning and maintenance
V 250-1600