SP 12 – DIOSNA spiral kneading machine for small quantities with great quality
Compact. Economical. Powerful.
Your main benefits
Permanently installed bowl
Short kneading times due to large kneading area
Powerful, even for heavy doughs
Suitable for batches from 250 g to 12 kg
Easy to operate and clean
With transparent bowl cover
The DIOSNA SP 12 spiral kneader may be the smallest in its series, but it works like a big one. You benefit from excellent kneading properties with high kneading intensity and thus short kneading times. As a universal kneader, it can be used for all doughs.
The DIOSNA SP 12 is particularly suitable for work in the laboratory, for small doughs on the side, as well as for use in large kitchens, gastronomy, pastry shops and pizzerias.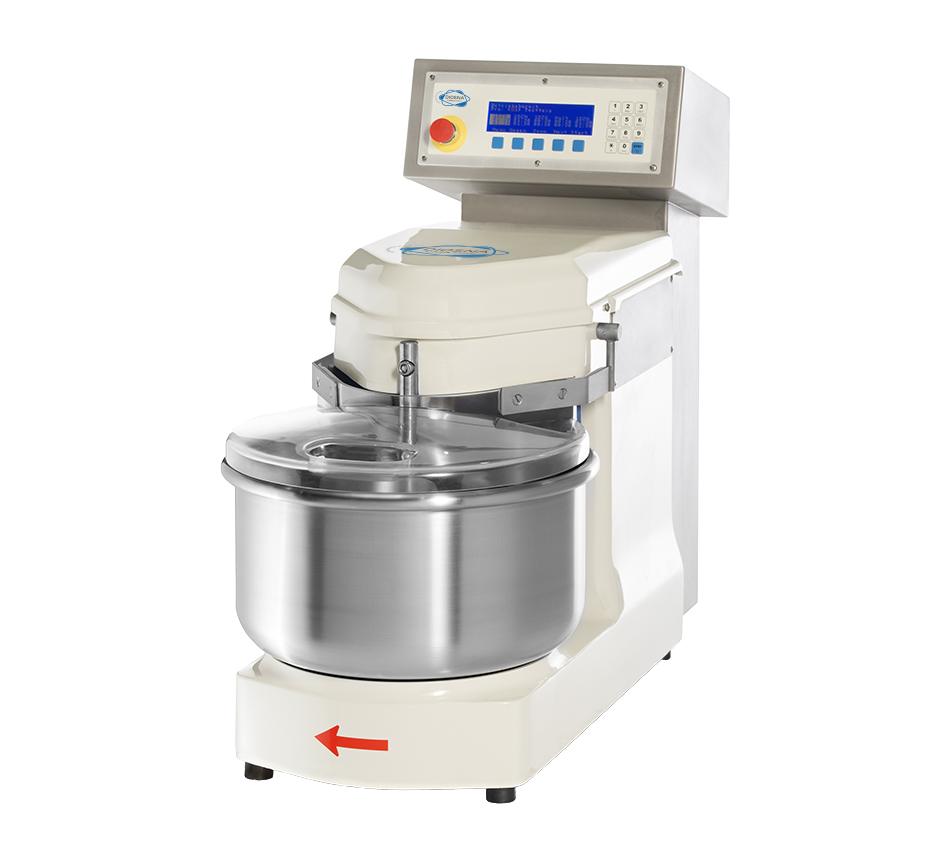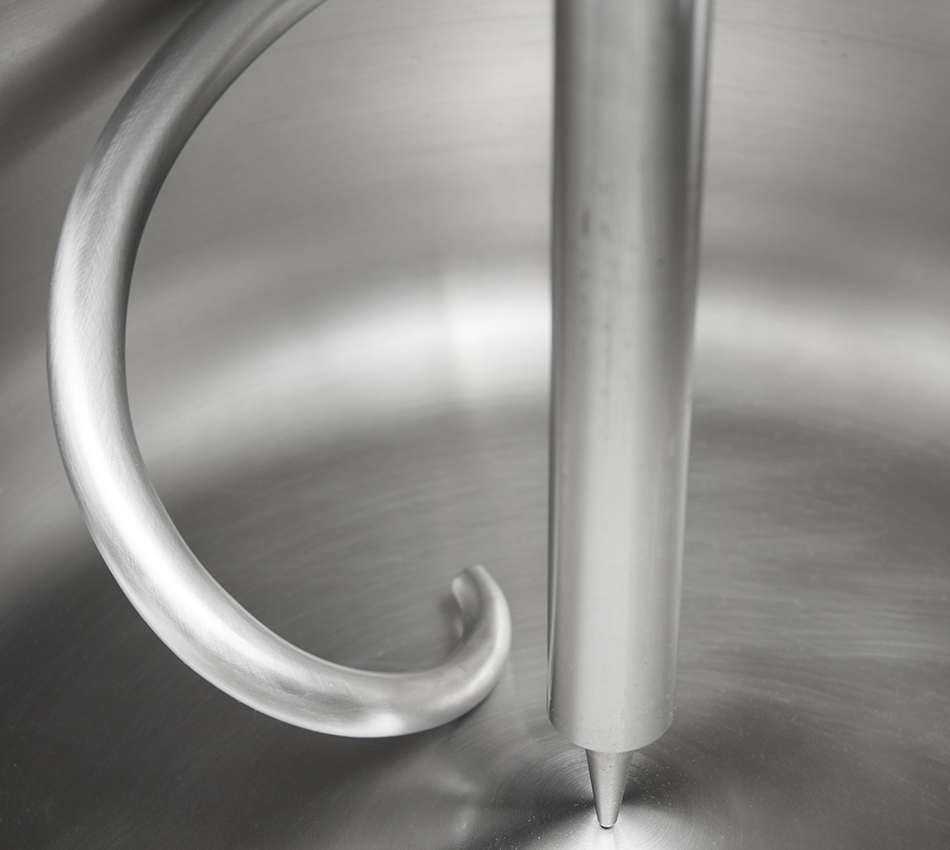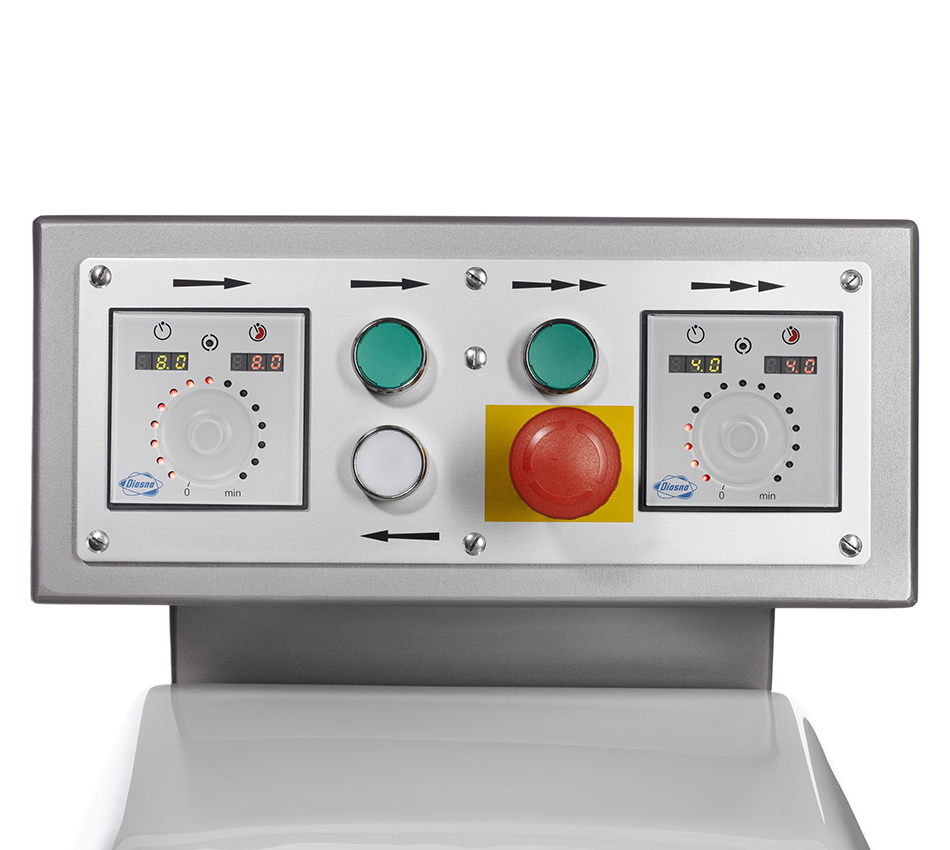 Short kneading times, universal usability and self-explanatory operation, the SP 12 Spiral Mixer is the smallest system of the DIOSNA Spiral Mixers and combines all the advantages of the large versions in a practical table-top system. The spectrum of suitable masses ranges from low quantities from 250 g up to doughs weighing 12 kg. This means that not only continuous use is possible, but also the kneading of a small dough in between. You are therefore offered maximum flexibility. The bowl with a diameter of 370 mm and a capacity of 22 l is just as easy to clean as the appliance itself. With a total weight of 125 kg, the smooth surfaces, a clear bowl cover, ideal for visual inspection of the dough at any time, and the high performance round off the overall package of the SP 12. Three options allow the functions to be expanded: while the running programme memory in membrane keypad design achieves easy recall of a preferred programme, a mobile table increases mobility. In addition, the unit can be equipped with a temperature sensor.