P/VAC 10-60 – pilot single-pot processor with full benefits
Mixing. Granulating. Drying.
Your main benefits
Full-scale production of quality granulates
Integrated peristaltic pump for practical liquid addition
PC control with batch data log, audit trail, 21 CFR part 11 compliant
Production and pilot machines for granulation and vacuum drying processes
Replaceable container as well as seals, outlet and filter between the containers
Highly efficient mould and container design made by DIOSNA
If you are looking for a flexible machine for the preparation of clinical samples, the mixer-granulator P/VAC 10-60 is exactly the right model. Thanks to the exchangeable bowls, the machine is ideal for use in the pilot plant. Despite its compactness, this processor resembles a full-fledged production machine and sets new standards in your company.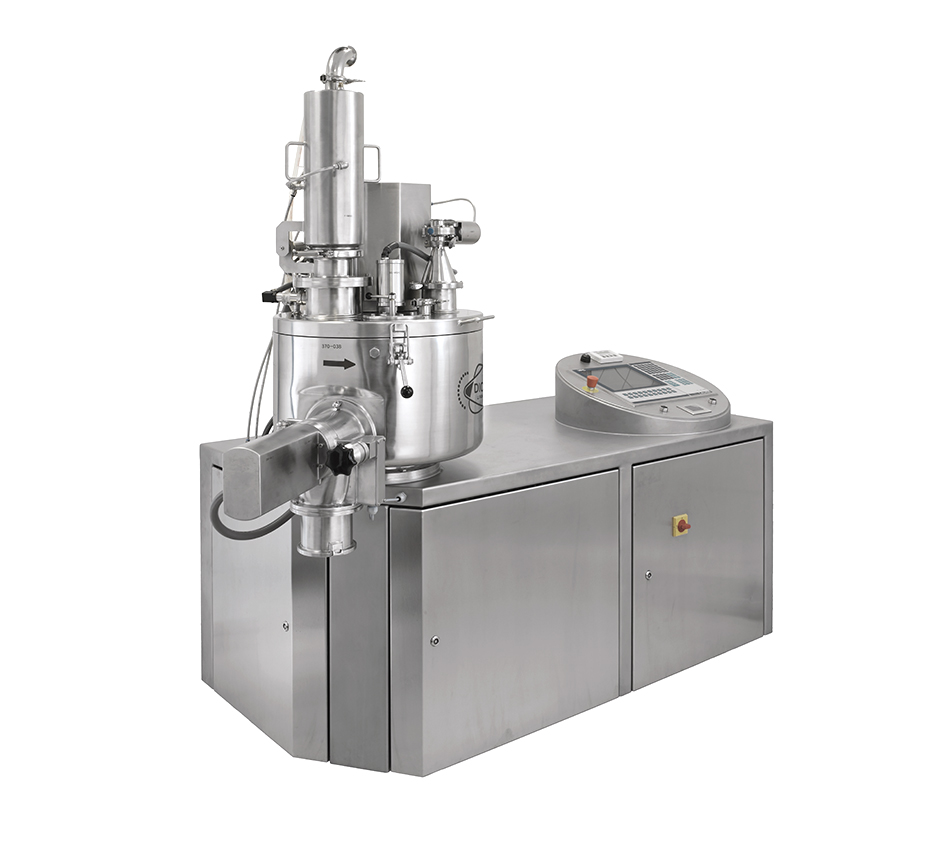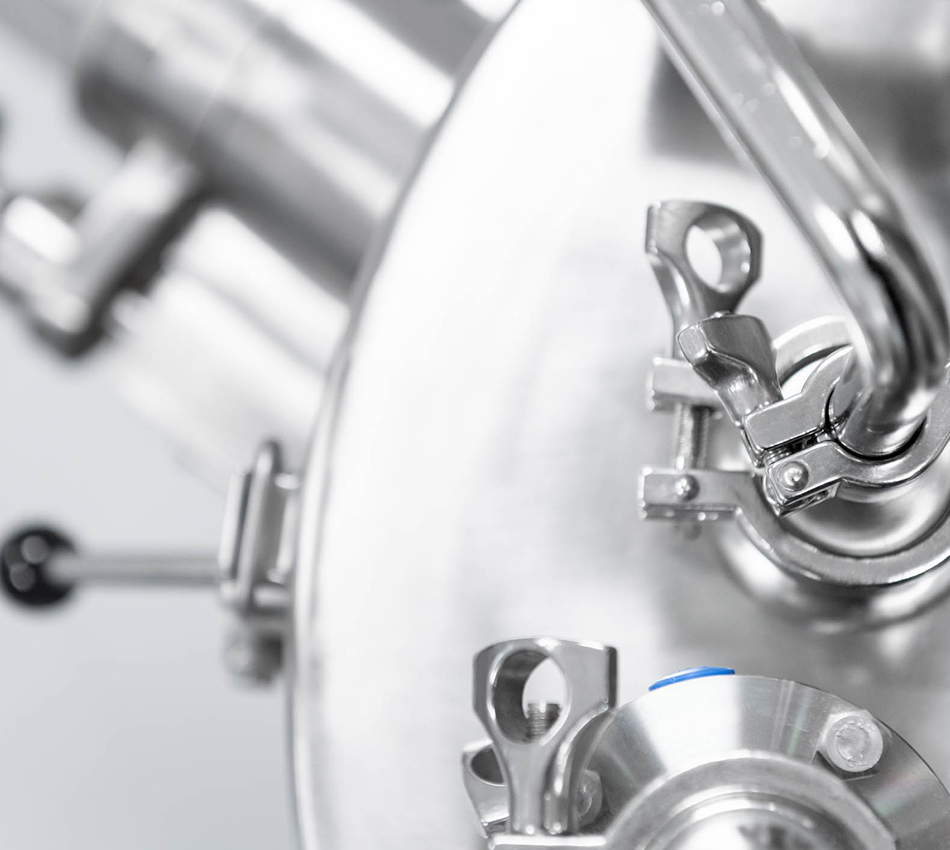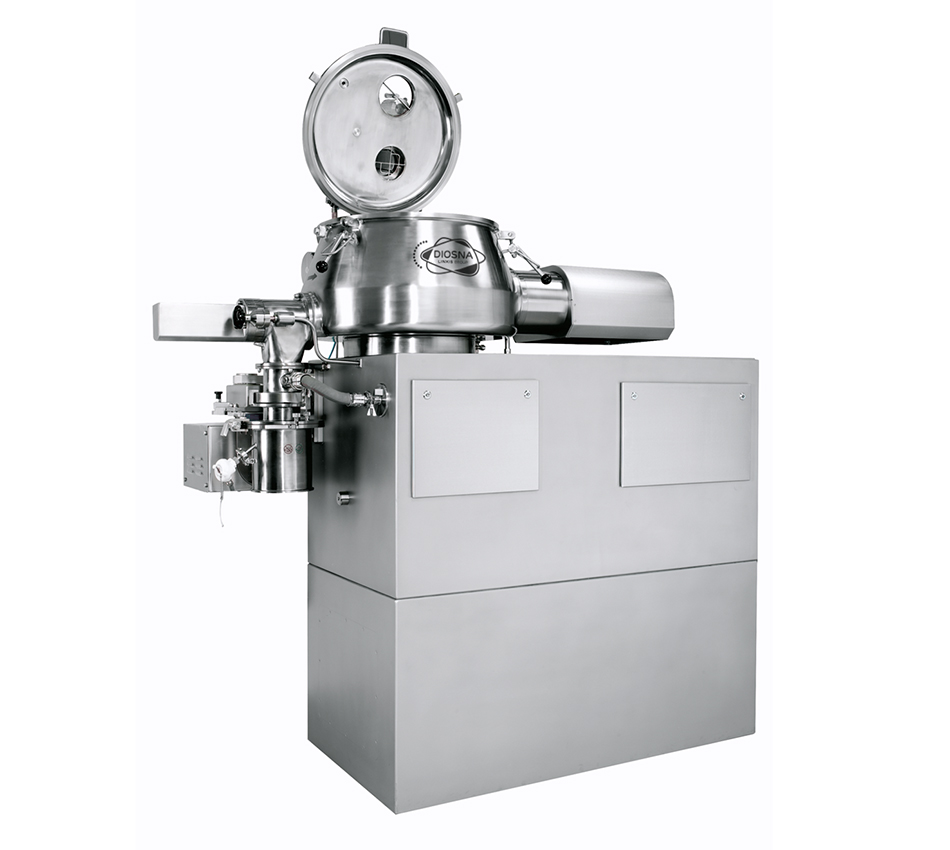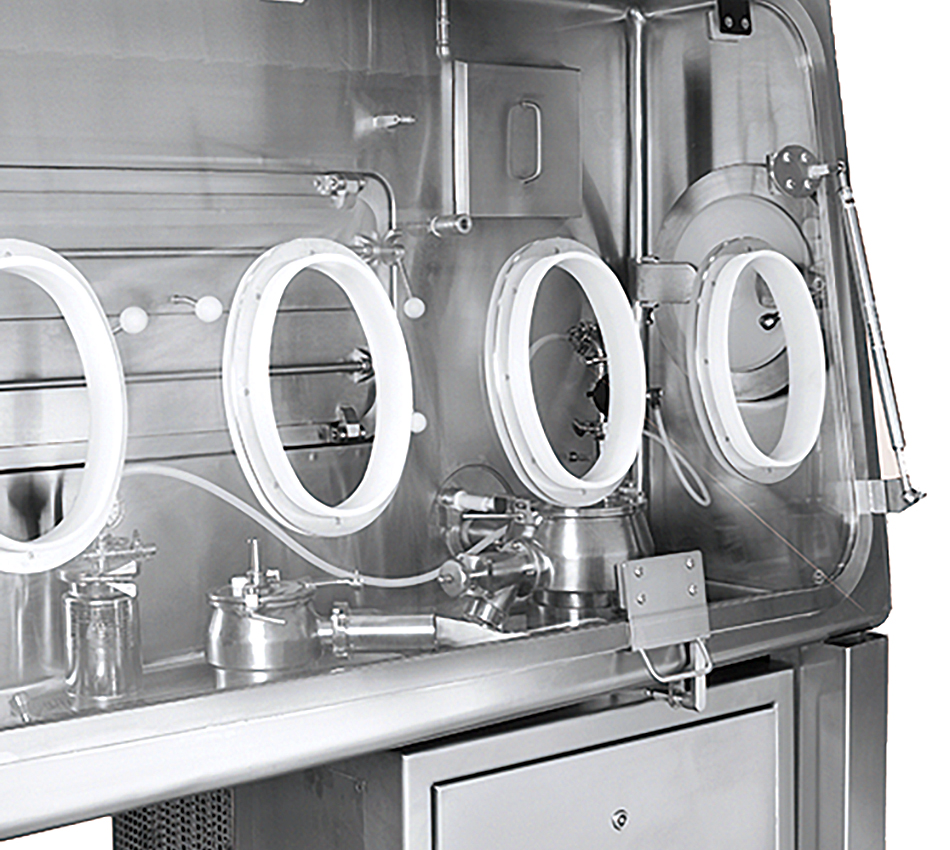 Your new pilot plant processor P/VAC 10-60 is capable of producing dry blends and wet granulates as well as drying granulates under vacuum. The processor is a fully-fledged production machine, e.g. with CIP-capable air gap shaft seal and various containment solutions. So nothing stands in the way of flawless mixing, granulation and drying processes in your company.
P bowl sizes
10; 25; 60
VAC bowl sizes
20; 50
Speeds (min -1)
adjustable
Dimension
Length
1800 mm
Width
950 mm
Height
1900 mm
DIOSNA products are subject to constant optimisation and further development. DIOSNA therefore reserves the right to make technical changes. The contractually fixed agreement in the individual case is decisive for the promised properties, services and the quality of the DIOSNA products. We will be happy to send you further information on request.