High-shear
mixer granulator
We have a wide range of laboratory mixers for the pharmaceutical industry. With a DIOSNA granulation system, you benefit from a high degree of flexibility in your laboratory and technical centre. The basis for all our designs is the scale-up to larger pharmaceutical mixers as well as the ergonomic GMP-compliant design. Our P1 - 6 laboratory mixers are user-friendly and functionally designed as a tabletop version that is comfortable to handle. In addition, cleaning is extremely easy with this granulator. You receive the unit with practical exchangeable bowls, which also make it possible to adjust the capacity at a later date. The bowls can be changed without tools. A limit switch ensures that the unit cannot be operated with an open container. The basic version of the mixer has a 5.7" touchpad and a Siemens PLC S7-200 automation system. Alternatively, it can also be operated using a tablet. If, on the other hand, vacuum drying and operation of the mixer with solvents are important, the P/VAC - 10 laboratory unit is the right choice. It has mixing/granulating bowls and vacuum drying bowls with a total capacity of up to 10 litres. The bowl can be changed with little effort, as with the P1 - 6. On request, the machine is available in split design so that it can be installed in the isolator.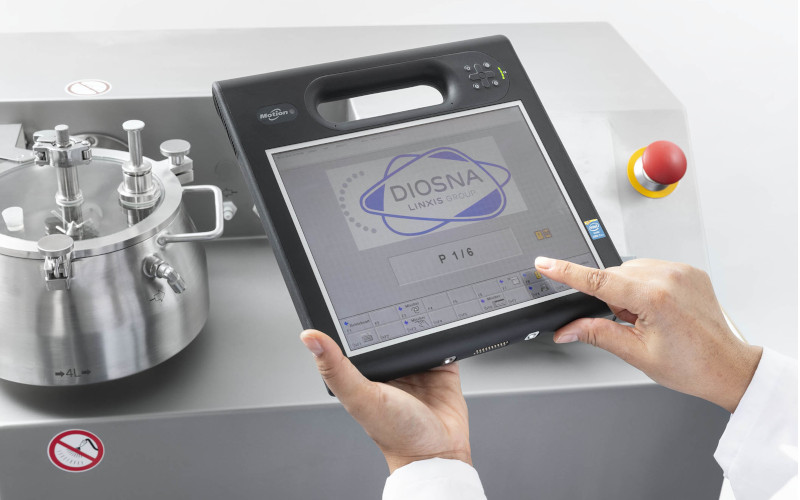 How is the mixing and granulating done with the high-shear mixer?
Our laboratory mixers P/VAC 10 - 60 were developed as flexible laboratory machines. Different containers can be added at a later time. Even with units designed as pure mixer-granulators, it is possible to add the vacuum drying function to them. The containers for this process are cylindrical in design and equipped with drag gas nozzles; the lid is actuated pneumatically. To avoid wall deposits, one mould wing contains a scraper. A scale-up can be carried out without much time and effort. The P/VAC RC laboratory system ensures that the respective process units can be changed extremely quickly. All mobile units can be docked and undocked by one person without tools. Due to the through-the-wall design, you save space and make it easier to clean the pelletising system. This makes the machine ideal for use in combination with a fluidised bed dryer and under containment conditions.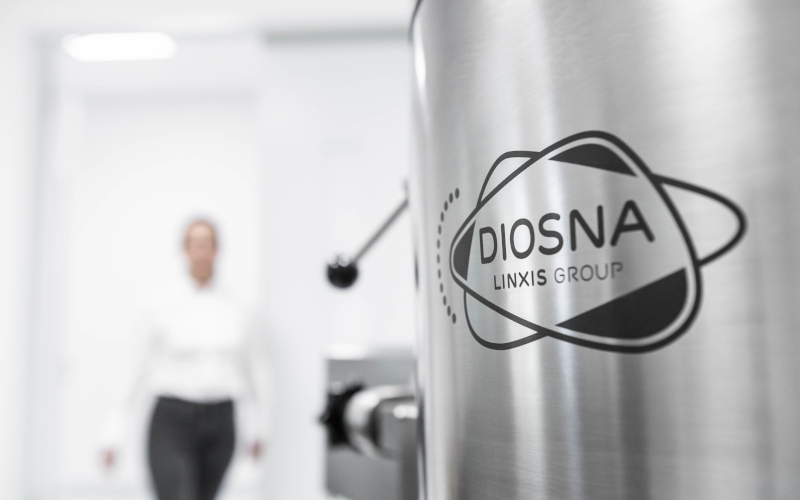 The use with a high-shear mixer
The intelligent design makes it possible to achieve complete circulation of the material to be mixed even at low speed. Further advantages lie in the chopper's effective surfaces, which, due to their positioning, allow optimal compaction of the granules and targeted control of the grain spectrum, thus also optimally mixing and granulating products with a lower flowability. Not only the production, but also the cleaning of the units is carried out at the highest level. For cleaning, the air gap shaft seals are switched to rinsing with water or cleaning agents. While the moulds are running, the tank is repeatedly and partially filled and emptied. This process cleans all components that come into contact with the product. With additional nozzles and CIP-capable filters, it is possible to carry out the cleaning fully automatically. Especially when working under containment conditions, the loading and emptying equipment is integrated into the cleaning process.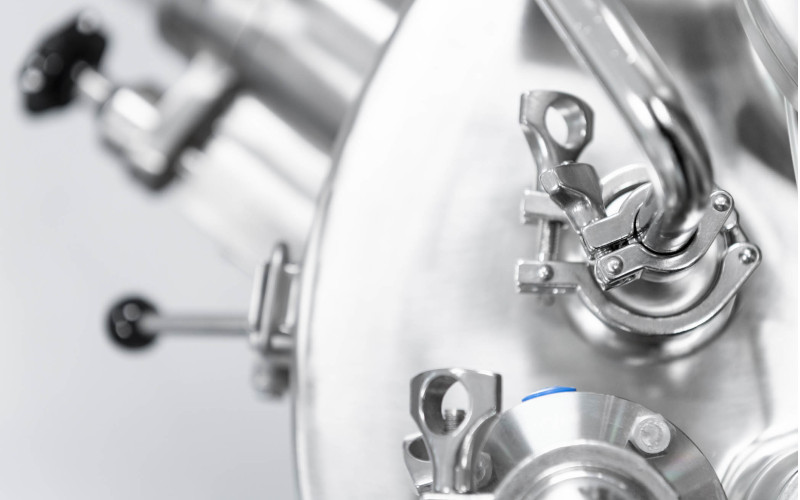 Nowhere is precise work as important as in pharmacy
Of course, safety is always an important criterion in all production processes, especially when using highly flammable solids or organic solvents. Reliable explosion protection is essential here. For this purpose, we have developed protective procedures, for example, inerting with nitrogen as well as explosion pressure shock resistant construction. In our measures, we pay strict attention to meeting international requirements. With our pelletising systems, you get high-quality, high-performance machines that are as efficient as they are safe and can be operated intuitively.